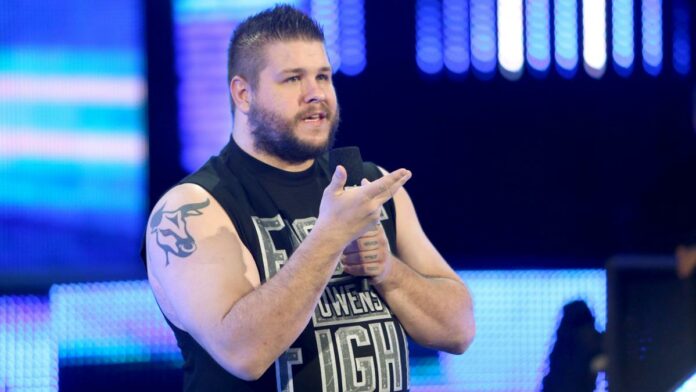 — Kevin Owens is returning to WWE television in "one month or so."
Owens provided an update on his return in a pre-recorded video that aired on Raw tonight while the former Universal Champion bowled with his family.
"For the last four months, I've been recovering from my knee injuries and my recent surgery," Owens said.
"And now I've been asked to update the WWE Universe on what I've been up to since I've been off, and truth be told, I've been doing a lot of this," Owens added while gesturing to the lanes behind him.
"I've been spending as much time as I can with my family and enjoying the time I get with my wife and my kids before I get back on the road. But I've also been playing close attention to Raw and SmackDown LIVE," Owens said.
"It's actually been very rough to watch because I feel like I'm watching other people do what I do best."
Owens then said that his return to the ring is imminent.
"One more month or so, before "The Kevin Owens Show" returns," he said, before driving a bowling ball into the gutter.
Owens added that he doesn't know whether his return will take place on Raw or SmackDown LIVE.
— The following two matches were taped tonight in Grand Rapids, Michigan for the February 14 episode of WWE Main Event:
Heavy Machinery vs. The Ascension
Tyler Breeze and The B-Team vs. Jinder Mahal and The Singh Brothers