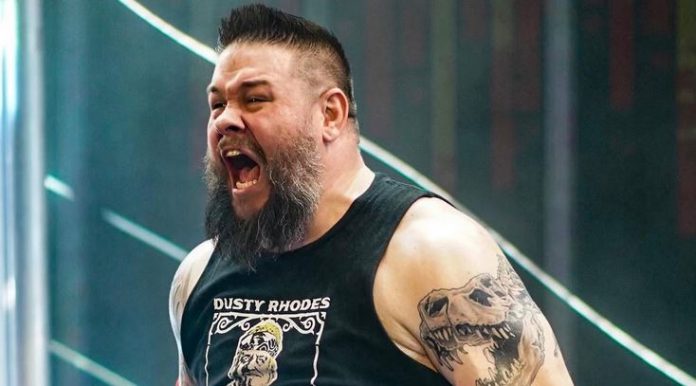 Kevin Owens likes to tip his proverbial cap whenever he gets the opportunity to do so.
The pro wrestling veteran recently appeared as a guest on the WWE After The Bell with Corey Graves podcast for an interview, during which he spoke about the tribute he paid to "The American Dream" Dusty Rhodes in the WarGames match at the WWE Survivor Series 2022 pay-per-view.
Owens wore a red elbow pad and a Dusty Rhodes t-shirt to pay homage to the late WWE Hall of Fame legend, who was responsible for creating the WarGames match concept in the 1980s during the NWA vs. WWE promotional battle.
During his WWE After The Bell with Corey Graves appearance, Owens revealed that he spoke with Cody Rhodes, son of Dusty, to get the approval of "The American Nightmare" before going ahead with the tribute.
"To be part of the first [WarGames match] on the main roster, I took the opportunity to wear Dusty's shirt and the red elbow pad as a tribute to him," Owens said. "I talked to Cody beforehand, made sure he was cool with it and everything."
Owens continued, "It's just always neat to be able to tie back to history and give Dusty a little nod. I try to do that as much as I can."
Check out the complete Kevin Owens interview below: