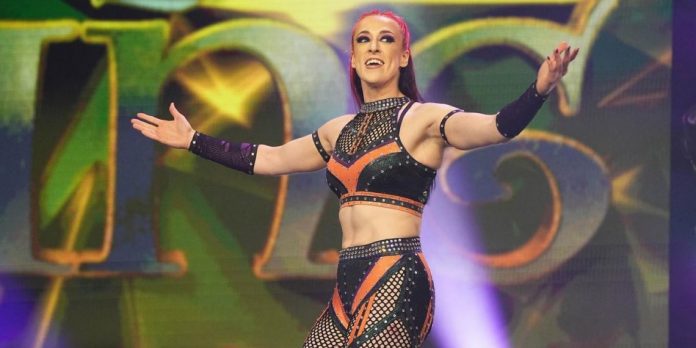 KiLynn King appeared on The Ten Count with Steve Falls and revealed that she has signed an exclusive deal with IMPACT Wrestling:
"There's been a lot of buzz on social media, 'is she going to sign anywhere? Who is she going to sign with?' The biggest thing I've been preaching is, guys, I already know what's going to happen, I've manifested it, it's just a matter of who is going to step up and offer that deal. IMPACT did, and I'm very excited. I'm in love with their product, I love the character work that goes on there, and I'm excited to be a part of that and see how KiLynn King grows through the IMPACT product. It's going to be a great time," King told
King also discussed what it was like working for IMPACT for the first time back in December 2022:
"I've been trying to get work there for awhile, and Tommy Dreamer and Gail Kim were big advocates for me there. In December, I had the opportunity to work with them for the first time. A week or two after, I got a call saying, 'Hey, we want to offer you something.' The moment I got there, the backstage atmosphere is amazing. Everyone is so uplifting and encouraging. They want the best product out there. That's the kind of locker room I want to be in. As soon as I got the phone call, my gut, immediately, was like, 'You're going to do this. This is the next step,'" she said.
King appeared at the February IMPACT TV tapings and formed an alliance with Taylor Wilde after she attacked Killer Kelly.
Here the the full Steve Falls interview with KiLynn King:
(H/T to Fightful for the transcribed quotes)