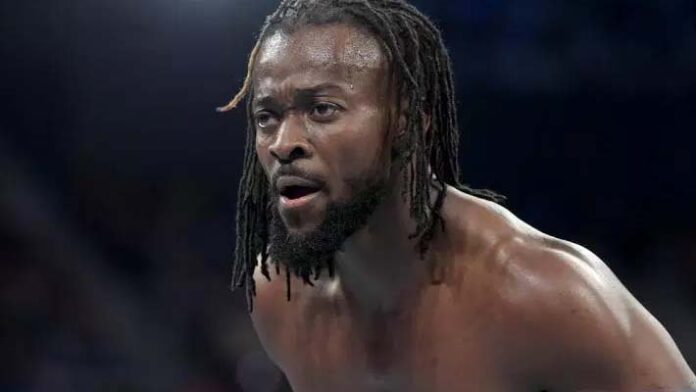 Kofi Kingston recently appeared as a guest on the Cheap Heat with DJ Peter Rosenberg program for an in-depth interview covering all things pro wrestling.
During the discussion, The New Day member and one-half of the NXT Tag-Team Champions spoke about how he is an elder in the WWE locker room, as well as his thoughts on NXT rookies.
Featured below are some of the highlights from the interview where he touches on these topics with his thoughts.
On how now he's an elder in the WWE locker room: "I think what a lot of people miss about it and being on the roster, at least from what I've been told, is they miss the camaraderie in the locker room and all that. Even now where I see the transition happening where myself, Dolph, Miz, Randy, we're kind of the elder statesmen, and everybody else has gone through NXT."
On NXT talents comings up and being the rookies: "There are people who I didn't come up with, you know, so you kind of see that natural transition happening. But the camaraderie in the locker room, it's still there. Once that's gone, you don't really get it back. So I've always said that as long as I'm having fun, I don't want to be the guy that comes to work every day and is complaining about being there and 'Oh, I'm not happy with our storyline and I'm pissed off about this.' This job is so amazing that you should be feeling elated about it every single day. Obviously there's ups and downs and whatnot, we all know that. But overall you shouldn't be coming to work and having it weigh on yourself and you take it home and you're mad about what's going on at work, and now the quality of your life isn't the way that it should be."
Check out the complete interview at Spotify.com. H/T to WrestleZone.com for transcribing the above quotes.