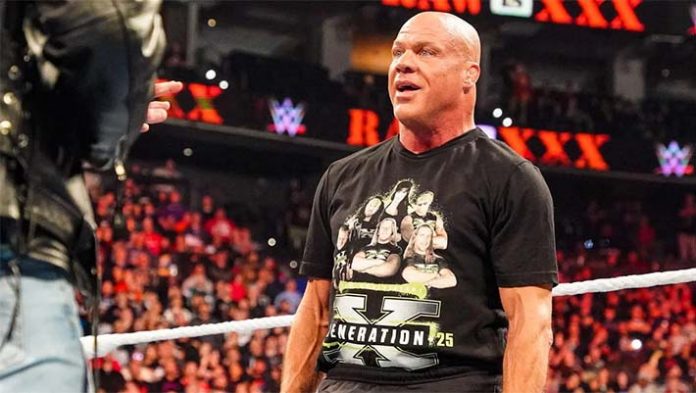 How do you think Cody Rhodes vs. Brock Lesnar will play out this weekend?
Kurt Angle has a real definitive opinion.
The Olympic gold medalist and WWE and IMPACT Wrestling Hall of Fame legend spoke about the big show in Jeddah, Saudi Arabia on Saturday during the latest installment of his "Kurt Angle Show" podcast.
On the show, Angle gave his prediction for how the Cody-Brock bout will play out.
"There's gonna be a day when Brock Lesnar's gonna have to start losing here and there," Angle stated. "I was hoping it would be now, but with Cody with his arm the way it is, he has an out now."
Angle continued, "So if Brock gets his arm in an armbar, and Cody passes out, doesn't tap, but breaks his arm and looks like a hero, I think that's most likely what's gonna happen."
Check out the complete episode of the Kurt Angle Show podcast by visiting Patreon.com. H/T to WrestlingInc.com for transcribing the above quotes.