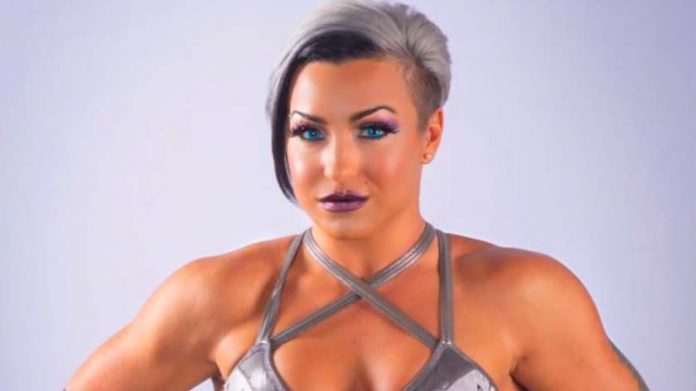 Lady Frost recently spoke with the folks from Fightful for an in-depth interview covering all things pro wrestling.
During the discussion, the former IMPACT Wrestling Knockout spoke about her free agent status, working with CMLL and more.
Featured below are some of the highlights from the interview.
On confirming that she is still a free agent: "Yes. I'm still a free agent. We'll see what happens [with CMLL]. I'm there in two weeks. I have another tour, three shows in five days, not quite as long. I'm just enjoying the freedom a little."
On admitting to being in a rough spot before her current stint with CMLL: "I was in a rough spot for a little bit, I'm not going to lie. I was just disheartened. But I did get a call from another wrestler. I don't know if I should say who, but she had done work in CMLL and said, 'Hey, they want you to represent the United States.' I'm like, 'Little ol' me?' I felt like a nobody. I think it really helps with rejuvenating my passion for wrestling and it's very much my lane. It's fast paced, athletic, crazy spots. I fit right in."
On how she has been having multiple conversations with other companies: "There have been conversations everywhere, I will just say that. There are conversations happening, but I'm just trying to do my thing, raise my stock, prove that wrestling matters. I want that to come first. So, that's it. We're just talking. ECW reached out, you know."
Check out the complete Lady Frost interview by visiting Fightful.com.