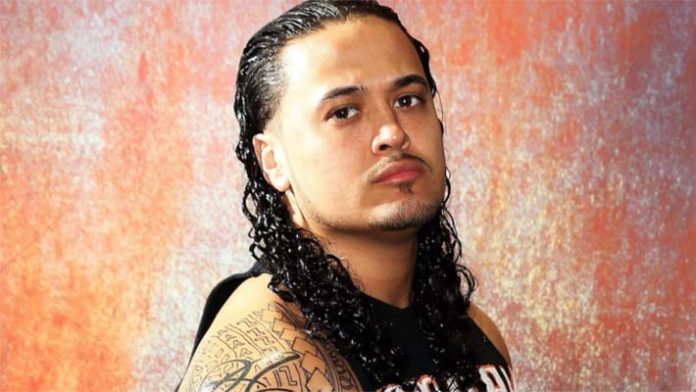 MLW's Lance Anoa'i recently spoke with AdFreeShows.com for an in-depth interview covering all things pro wrestling.
Anoa'i is the son of The Headshrinkers' Samu, the grandson of The Wild Samoans' Afa, and the nephew of Rikishi, Umaga, Yokozuna, Manu, and L.A. Smooth. Roman Reigns, The Usos, Solo Sikoa, and Jacob Fatu are his cousins. He is currently wrestling in MLW as the Samoan SWAT Team alongside Juicy Finau. They defeated E.J. Nduka and Calvin Tankman to win the MLW Tag Team Championship on January 7, 2023 at Blood and Thunder.
During the discussion, Anoa'i talked about the injury he suffered last December:
"Everything has been good, man. You know, this last December, I had a setback on my career. I had a rotator cuff surgery so I was out for six months with that and man, once I got going, MLW offered me a great deal. I just been rocking and rolling with them and Jacob. So I've been doing nothing but enjoying and having fun again."
Regarding a desire to play baseball:
"I never wanted to do it (wrestling). I was always a baseball player. I had an interest, like I would do like, at six, seven years old, I was hitting 450 splashes just doing little run-ins with my father, just doing little spots. But then yeah, I just never want to pursue it. Then I had a knee injury my senior year in high school which set me back. I told my father, I said, 'Man, this is what I want to do. This is what I want to pursue.' From there, man, I trained for six months and had my first match right after that and then from there, 13 years later, here I am."
Regarding his status as one of the top high school baseball prospects in the country:
"It was huge, man. I've been playing since I was four or five years old and I just followed my dreams. Everyone expects me to wrestle, but I always pushed myself the hardest to do something different just like Roman Reigns and The Usos. Their first love was football and wrestling was never on their mind until you know, as my grandfather would say, 'Take care of what you want to take care of first because wrestling ain't going anywhere'. That's what I always heard. Pennsylvania, man, I was killing it out there. It was so long ago, but I I went to Washington College. I went out to Washington State to go to college and right before I started, man, I was like, this ain't what I want to do anymore. I need to go back east to continue my wrestling career."
Lance stated that the original Samoan Swat Team action figures will be released by WWE this spring:
"WWE bought the name, Samoan SWAT team. They bought The Headshrinkers name. My dad recently signed a WWE Legends contract, and this spring, the Samoan SWAT team action figures are coming out. It's the WWE Legacy Series 18. It's the Samoan SWAT team, Paul Heyman, and Hulk Hogan. The four of them are all coming out this spring."
On his wrestling future:
"Man, hopefully one day. I love watching WWE and watching my family. The Bloodline are just tearing it up in WWE, but as of right now, I'm just focusing on MLW. They gave me the opportunity. They gave me the shot. I'm ready to rock out my deal. From there, man, all depends where it goes from there. I could stay with MLW longer if they like, WWE, AEW, man, who knows? But I'm just ready to roll with the punches."
You can listen to the complete interview via AdFreeShows.com.
(h/t to WrestlingNews.co for the transcription)