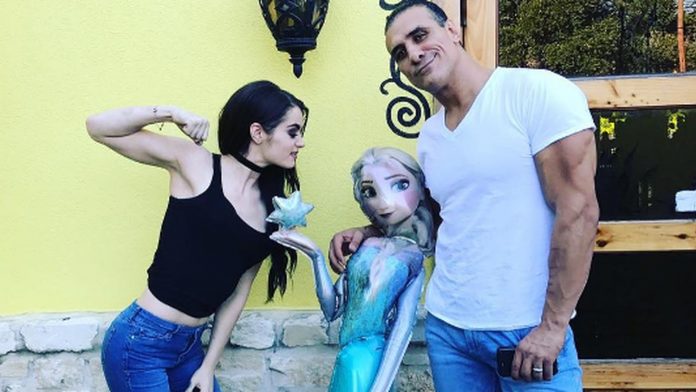 A close friend of Alberto Del Rio is claiming that the news of Del Rio and Paige breaking up over the weekend is legitimate, according to Dave Meltzer of the Wrestling Observer.
The two apparently had a blowup while vacationing in Orlando that resulted in Del Rio calling off their relationship.
While it's entirely possible that they are back together, it apparently did happen as originally reported. They've broken up at least once before and quickly gotten together again.
As noted, Paige and Del Rio apparently responded to rumors of their break-up via Twitter. Shortly after the rumor broke out, as noted, Paige tweeted, "relax people..lol."
relax people..lol

— PAIGE (@RealPaigeWWE) June 25, 2017
Then early Monday morning, Del Rio tweeted, "Ok marks leave us alone Internet shit is internet shit we are perfect as always."
His tweet was deleted a few hours later.
Del Rio also liked this tweet saying everyone should be talking about his match against Lashley next Sunday at Slammiversary instead of his relationship with Paige.
Everyone is talking about @PrideOfMexico @RealPaigeWWE, when the real focus should be on @fightbobby vs. El Patron. #Slamm15 #sisisi

— Team Awesome/Lorenzo (@TeamAwesome418) June 26, 2017
The couple went public with their relationship in May 2016 and got engaged last October during a wrestling show when Paige got down on one knee and proposed to Del Rio inside the ring.