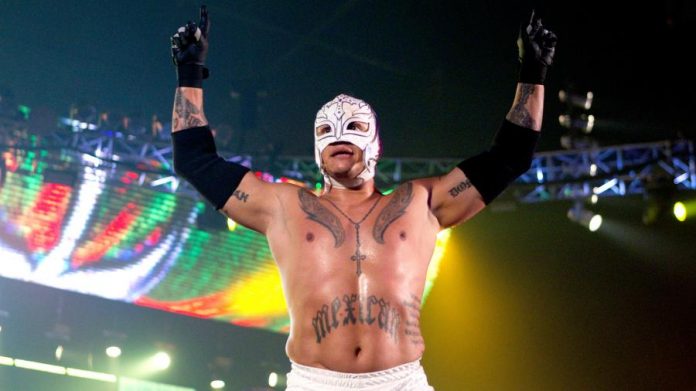 Here are some highlights from today's GFW conference call with Dutch Mantell and Bruce Prichard, courtesy of Heel By Nature:
Dutch Mantell says their is a possibility for more edgier programming, depending on viewership. Mantell says you may possibly see Jack Swagger in GFW in the future. Mantell says Rey Mysterio would be a great addition to GFW. He said negotiations are underway, nothing official.
Bruce Prichard says we could see a GFW event in the U.K in the near future. They are asking why GFW is currently promoting current WWE Talent on their Anthology PPV in August. Ross said nobody could hear the question.
Bruce Prichard says he knows nothing personally on the Hardy's broken ordeal. Says two sides to every story. Won't comment. Dutch Mantell says he only knows what's going on with the Hardy's broken deal based on what he reads online.
Mantell said he didn't know that Davey Richards was studying to be a doctor. Wishes him success in the future.
Here are a few more highlights courtesy of WrestleView.com::
Dutch talk about multiple models existing today to be successful in wrestling, said #GFW is in a trial and error process right now. Regarding advantages to taping weeks of TV versus live, Bruce said the big advantage is cost, says he definitely prefers live TV. Dutch said live TV can create problems with last minute decision making, emphasized huge production cost of going live. Bruce says he doesn't watch live TV anymore, feels many wrestling fans don't consume the product the same anymore.
Dutch prefers a writing team versus one person writing an entire show. Dutch notes that a majority of the writers in #WWE had no wrestling background. Bruce said a team can help create ideas, said it's impossible to have one person handle the writing. We ask about Pop TV and growing with it or beyond it, Dutch said even he doesn't get the channel and they are at the mercy of them. Dutch said they value the partnership with Pop, pushed outreach with social media, would like to see Pop grow.