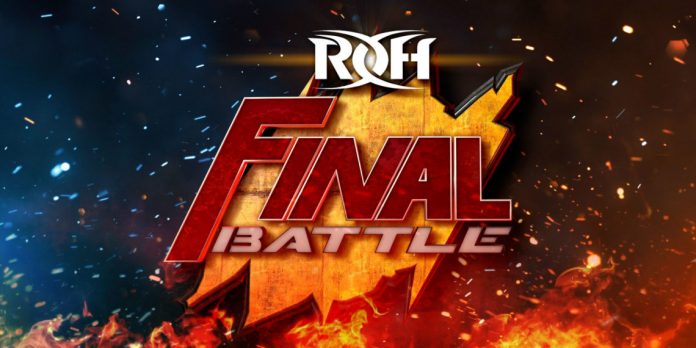 ROH will broadcast Final Battle from the University of Texas in Arlington, Texas on December 10, 2022.
According to WrestleTix, 1,505 tickets have reportedly already been issued, at the time of publication (11/7/22), leaving 1,000 seats still available. The venue's capacity is currently reported to be 2,005.
The UFC 282 PPV, the Heisman Trophy ceremony, and NXT Deadline are among the events that night's competition.
Ring of Honor Presents Final Battle
SAT DEC 10, 2022 – 2:00 PM
College Park Center, Arlington TX

Available Tickets => 1,000
Current Setup/Capacity => 2,505
Tickets Distributed => 1,505

[https://t.co/yRCOtL7DO2] pic.twitter.com/hNowD1oY8E

— WrestleTix (@WrestleTix) November 7, 2022