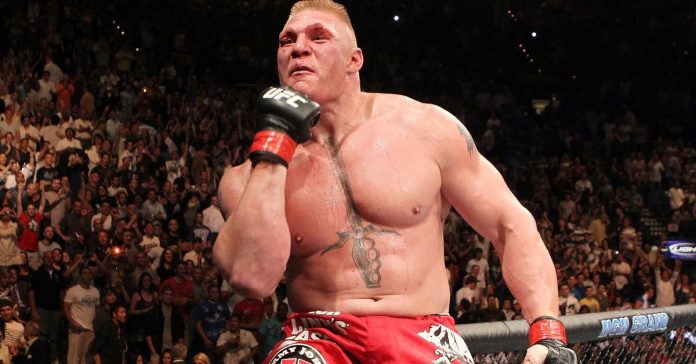 – In an interview with Good Morning America, Jon Jones talked about a possible fight with Brock Lesnar:
"I don't know, I think it may be a while before Brock Lesnar is eligible to fight. Right now, I'm just kind of waiting to hear from the UFC about some different ideas outside of him. I just think it's a winnable match-up, obviously Brock Lesnar has millions of followers from outside of MMA so that's huge for our sport to kind of steal some of those followers and I feel like Brock, he has a pretty limited game. I just think it's a winnable fight and I think there's so much reward that's involved, I just want to do it."
– In a recent interview with FOX Sports: Braves, Cody Rhodes talked about CM Punk's pipebomb promo from 2011 and how it changed the wrestling industry:
"The business is just in this like, rapid – I envision it as being in this test tube and taking various shapes every hour and you can not predict it anymore. It's because of guys – I often throw it back to the 'Pipe Bomb' promo of CM Punk, being this really defining moment for professional wrestling because it was the first time these streams really crossed. Some of the things he was talking about he had mentioned Ring Of Honor, and then I look at what The Young Bucks have done. They're legitimately not needing WWE. Not being a fan of where they work as much as a fan of themselves as a talent and as a unit. That attitude is kind of caught like wildfire, it has made it the most fun time to be a pro wrestler and a wrestling fan because legitimately anything can happen. I am a free agent. I haven't signed with Ring Of Honor but I damn sure like, love the Honor brand and I really treasure the responsibility of being its world champion."
– Former Ring of Honor star Lio Rush, who reportedly signed a contract with WWE to be part of the NXT brand, generated some controversy at Saturday night's CZW event. During the match which was billed as his final CZW appearance, Rush took a powerbomb off a ladder through a table and then immediately stood up. The spot generated criticism from both fans and various people in the wrestling industry.
WHAT THE FUCK #CZW #OnceInALifeTime pic.twitter.com/bOcrxZfEqP

— Italo Santana (@BulletClubItal) 6 August 2017