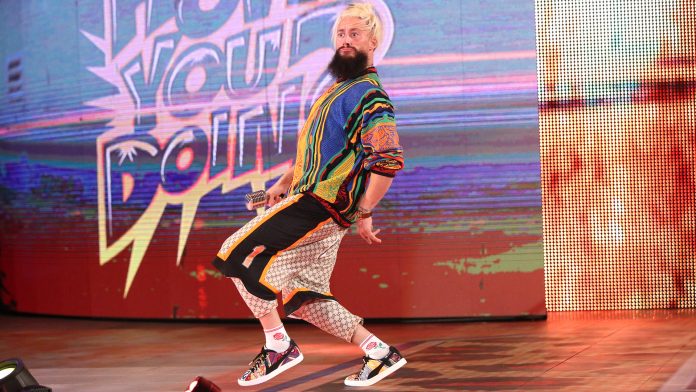 It was reported last week that Enzo Amore's backstage heat has gotten even worse lately for some unknown reason, according to Dave Meltzer on the post-SummerSlam edition of Wrestling Observer Radio.
On Wrestling Observer Radio over the weekend, Meltzer noted that Amore was backstage sometime in the last couple of weeks bragging about his life in Los Angeles, California when he's not on the road. It was noted that Enzo was talking about all the celebrities he's hanging out with and that "he won't shut up" about it.
There is also a rumor going around that one fellow WWE talent told Amore to "shut the fuck up" backstage at one of last week's shows in Brooklyn. It's also being said that another talent threatened to punch him if he didn't shut up.
Things probably aren't going to get better this week. Amore was at the Floyd Mayweather vs. Conor McGregor fight in Las Vegas on Saturday night and posted a photo on Instagram of his $10,000 ticket.
While at the fight, he posted photos of himself with multiple celebrities, including Jamie Foxx, Steve Harvey, Chance the Rapper and Jeremy Piven.