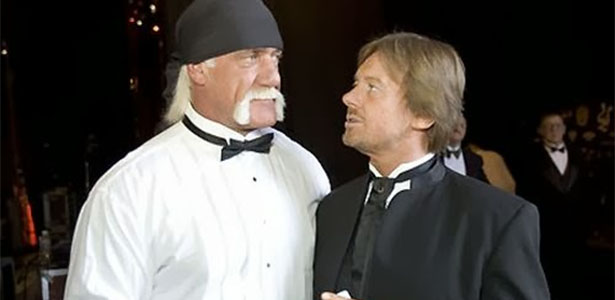 PWMania.com reported that WWE is planning on inducting the WrestleMania I main event itself into the Hall of Fame this year, with participants Hulk Hogan, Roddy Piper, Mr. T, Paul Orndorff and others likely being inducted as well.
While that is the idea being pitched for Piper and Hogan during WrestleMania XXX weekend, it's still possible they will have some kind of match role on the pay-per-view itself.
PWMania.com reported that Piper pitched the idea of doing he and a top heel vs. Hogan and John Cena. At one point Piper wanted that heel to be CM Punk but WWE likely won't be turning Punk again this soon.
(Source: PWInsider)