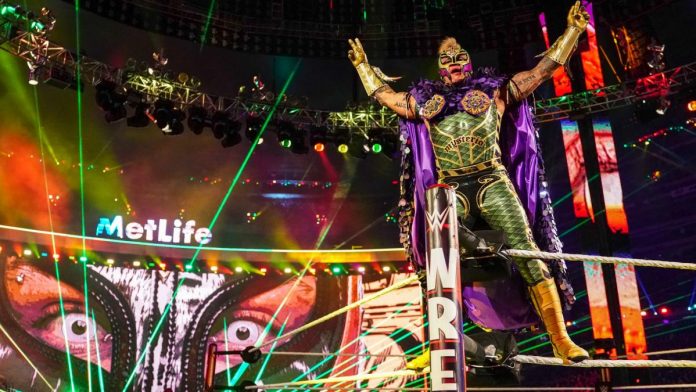 – According to PWInsider.com, the word going backstage in WWE is that Rey Mysterio will be returning to action in early July. Pending medical clearance, Mysterio is tentatively scheduled to return on the July 8th edition of RAW. Mysterio is currently recovering from a separated shoulder.
– In an interview with WrestleZone.com, Rey Mysterio talked about having his son involved with WWE:
"I'm very blessed to have this second opportunity to be back with the company, and I really came back motivated on a different level. I'm focused on my physique, the way I train, the way I eat, but one of the main reasons is to be able to prepare my son to eventually step in the ring one day.
I want to have the opportunity to share the ring with him before I at least make an announcement to retire. I think that's probably the last check on my bucket list, to be able to step in the ring with my son and be next to him when he's feeling what I'm feeling for the last thirty years."