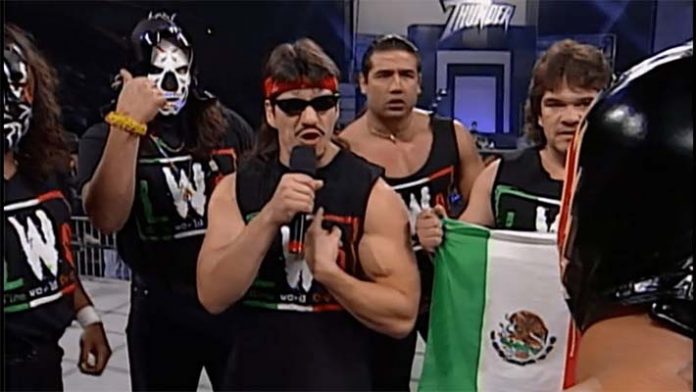 Tonight is the final WWE SmackDown before WrestleMania, and this will be the company's last attempt to entice viewers to tune in this weekend on Peacock.
Rey Mysterio vs. Dominik Mysterio was revealed last Friday, and WRKD Wrestling reports that the LWO (Latino World Order) will be mentioned during the build-up to WrestleMania. Rey and Eddie Guerrero were very close, so it's a pretty safe assumption that this has something to do with them even though we don't know for sure. Additionally, Dominik has been compared by the LWO, and on Monday's episode of RAW, he wished Eddie was his biological father.
The LWO was a WCW group created to promote the overlooked lucha libre wrestlers at the time. Eddie's promo in which he expressed a desire to leave his WCW contract led to the formation of the group. After weeks of being absent from television, he made a surprise appearance to announce the formation of the group, which would feature Psychosis, La Parka, Hector Garza, and Juventud Guerrera. Rey Mysterio was forced to join the group after losing a match to Eddie, but they split in January 1999 after Eddie was involved in a car accident.
You can expect a reference to the LWO on #Smackdown tomorrow night. pic.twitter.com/v4P4a8Frsi

— WRKD Wrestling (@WRKDWrestling) March 30, 2023