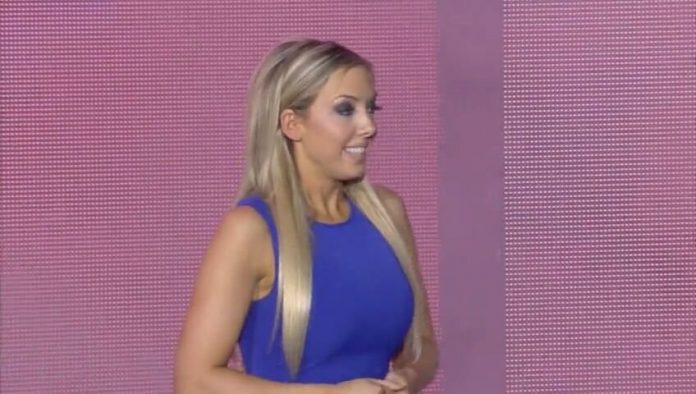 Although reports suggest she could be on her way out of Impact Wrestling, Laurel Van Ness is the new Knockouts Champion.
Van Ness defeated Rosemary in the Finals of the Knockouts Championship Tournament on Thursday's episode of Impact Wrestling, which was taped over a month ago on Nov. 8.
Rosemary attempted to spray Van Ness in the face with mist, but the mist got on Van Ness' fingers after she ducked. Van Ness than rubbed Rosemary in the eyes with her mist-covered fingers, connected with the Unprettier to pick up the win and claim the Knockouts Championship.
The Knockouts Championship was vacated when Gail Kim won it during her final match at Bound For Glory, leading to a tournament for the title.
Dave Meltzer reported last week in the Wrestling Observer Newsletter that a few hours after Van Ness won the title, she asked to be released from her contract and was turned down. Impact Wrestling officials were really upset because they had already gone through several days of tapings and angles to build to her win. She then admitted she had made a mistake in not asking for the release on the first day of the tapings and then going through all the plans of making her Knockouts Champion without saying anything.
According to Meltzer, Impact Wrestling plans to release her after she drops the title. This should come sometime next month as the company's next slate of television tapings takes place Wednesday, January 10 through Monday, January 15, 2018.