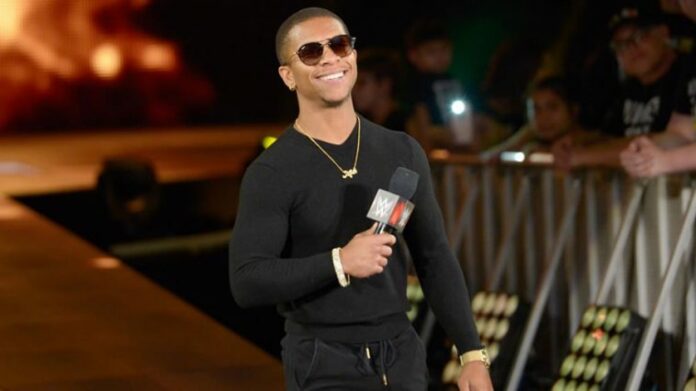 – In an interview with HipHopDX.com, Lio Rush addressed internet speculation about his status with WWE:
"A lot of the times these rumors just get taken as facts because I feel like people are afraid or scared to tell their side. But I take pride in what I do and the things that I believe in. I don't like my reputation being altered by dirt sheets [wrestling websites] or anyone who doesn't know the full side of any story. And I just wanted to throw some positivity at the situation because everybody's always trying to capitalize on the negative and make stories out of things that have no source or substance behind it."
– In an interview with Busted Open Radio, Britt Baker talked about AEW vs. NXT on Wednesday nights and being in competition with her boyfriend Adam Cole:
"Everybody's going to watch me live and they can watch him the next night on the WWE Network. We're in the Wednesday Night Wars House. The thing with us is we don't really get involved in an us vs. them mentality.
It's a friendly competition. They are on the WWE Network you can watch them whenever but we are live and fresh so you gotta go with All Elite Wrestling."
If she's victorious at #AEWAllOut, @RealBrittBaker 🦷 could be your inaugural @AEWrestling Women's Champion, representing a unique and loaded women's division.

And she's confident you'll want to tune in live to @AEWonTNT on October 2nd to see it over another show that night 🤔 pic.twitter.com/uNUXtx2Fwr

— SiriusXM Busted Open (@BustedOpenRadio) August 28, 2019