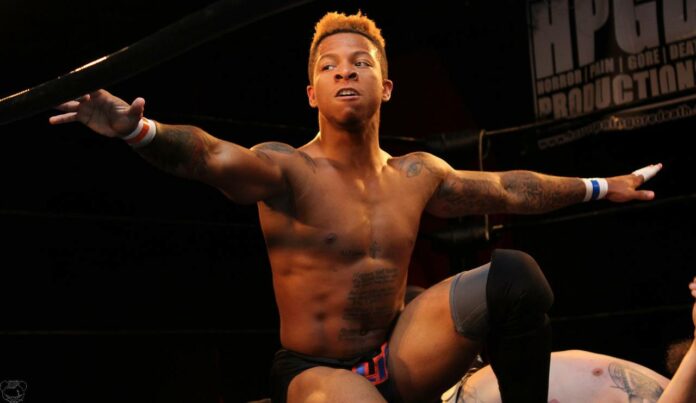 We noted before how WWE NXT newcomer Lio Rush picked up some heat online after he tweeted on Emma's WWE departure after the company announced her release on Sunday, along with the releases of Summer Rae and Darren Young.
In a now-deleted tweet that referenced Emma's back-to-back losses to new RAW Superstar Asuka just days before, Rush wrote: "I guess these are the things that happen when you're not TRULY ready for @WWEAsuka"
Rush received strong tweets from Bray Wyatt, Jack Gallagher, Peyton Royce, Dash Wilder and others in response. NXT General Manager William Regal wrote a tweet somewhat defending Rush. Dash deleted his tweet but he wrote, "So busy trying to be a comedian, you forget you're a dumbass." Rush later posted an apology to Twitter but the damage had been done. You can see his original tweet below along with the apology and some of the comments from his co-workers.
The Wrestling Observer Newsletter reports that the heat on Rush was so bad that there was almost immediate talk of the former ROH star being fired from the company. It was also noted that Rush is going to have to put in work to get the heat off of him. It was speculated that Rush would have been released if it weren't for the apology coming soon after the original tweet, based on what sources were saying about the situation.
— M.O.T.H (@itsLioRush) October 29, 2017
We all make mistakes.All the people who've had "heat" or problems, have I ever joined in with the pack on you?Perhaps a chat and a bit of guidance would be better.Being a Pro comes in many ways in and out of the ring.

— William Regal (@RealKingRegal) October 30, 2017
You aint gonna make it here with the wolves, kid.

— Bray Wyatt (@WWEBrayWyatt) October 29, 2017
Apologising because people didn't like your joke, not for joking about someone losing their job. Also, try the English classes at the PC. ? https://t.co/tZnaDzqB5K

— Jack A. Gallagher (@GentlemanJackG) October 29, 2017
Wow, kid. Didn't you just get here? Professionalism goes a long way.

— Peyton Royce (@WWEPeytonRoyce) October 29, 2017