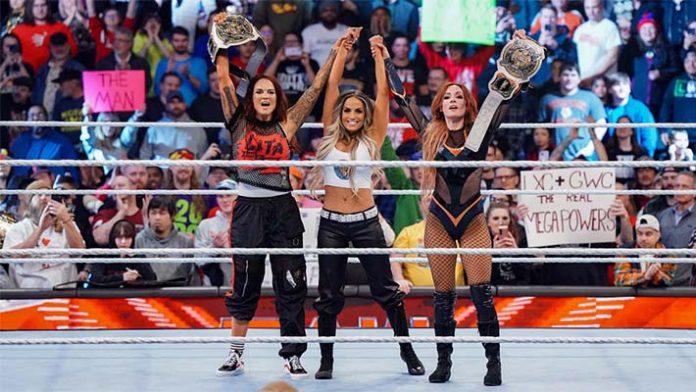 Just a few days after she and Becky Lynch won their match against Damage CTRL (Dakota Kai and IYO SKY) on WWE RAW, Lita made an appearance at the Hoodslam event that took place on March 3.
The WWE Hall of Famer made an appearance at the "Get Your Ass to March: Fall of the Hoodslammer" event from the 300 Block of Castro Street in Oakland, California. The event was hosted by Hoodslam and ArnoCorps.
After getting a chant going for Dark Sheik and then leaving the ring, Lita gave a promo in which she talked about how thrilled she was to be there.
In addition to training with Dark Sheik, Lita has also worked out with a number of other Hoodslam wrestlers, such as Anton Voorhees and the Stoner Brothers (Ricky and Scotty Stoner).
You can check out footage from her appearance below:
.@AmyDumas just dropped by @HOODSLAM to…hand @darksheikftf a mic.@hoodslam + @arnocorps present GET YOUR ASS TO MARCH: Fall of the Hoodslammer is going down now outside @line51beer in Oakland, CA.#Hoodslam#ArnoCorps#FTF#ThisIsReal pic.twitter.com/qd1o77jy37

— Hoodslam (@HOODSLAM) March 4, 2023