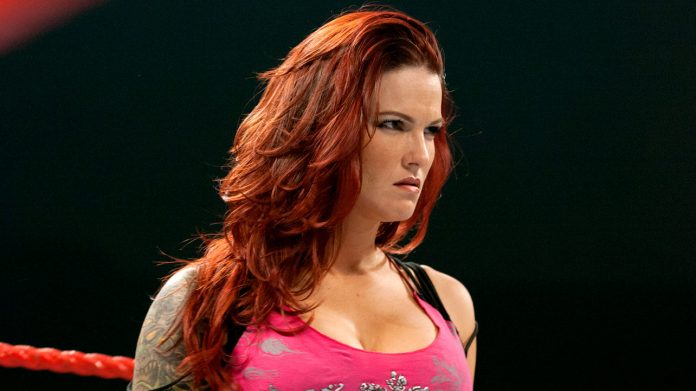 Thanks to Mohammad Saif for passing along this Day One recap from a recent Q&A that Lita did in Paris:
Day One
With all the progress happening with the Women's Revolution over the past year and a half, what do you think of an all-women's Royal Rumble?
Lita: I would absolutely love if there was a Women's Rumble. If anybody has seen the Mae Young Classic, has watched Ring of Honor, has watched these promotions around the world, there are no shortage of entrants of who could be in that Royal Rumble. I think that we all should start a hashtag "#WomensRoyalRumble" because you know, that's how things happened before. Create that buzz, and they'll eventually listen.
If you had to return and have one match against a current female wrestler, who would it be?
If I could pick one woman to wrestle today in the WWE, it would be Ashley, you know her better as Charlotte Flair. She is fantastic and such a natural athlete, but above that, she wants to be the best more than anything and she will do whatever it takes to put in the work required to do that.
It almost seems that inter-gender matches are extinct in the WWE right now, what are your thoughts on that? Also, do you ever think we could see a woman hold the WWE or Universal title?
Favorite times in WWE was working inter-gender matches, and that is something they've gotten away from in what they call the PG-era. I would really love as far as we've come with women and their representation in the industry to be able to have inter-gender matches. And in the final part of your question was, 'Could there be a female champion?', I know we have seen that in Chikara and some other promotions that have a female grand champion in other promotions. I don't know if we will ever see that in WWE, but I would love to be proved wrong.
What advice would you give to an aspiring wrestler?
So, the advice I would give: Sports, entertaining, wrestling, whatever it is on that professional level, requires so many hats. You have to be good at so many different things, and so I would say the number one thing besides determination, because thats gonna get you up every morning and keep your focus, is studying who you wanna be better than. Find that top person that appeals to you and dream to be better them. Try to look it not as a fan but as an analyst, why are they doing that, how did they get there, just try to take it apart and put it back together in your version.
What were you thinking at the time you and Trish were told that you'd be on the Main Event of RAW?
I just remember I was honored and excited but did not realize it would be talked about so many years later and that it would define such a step on the ladder to pushing boundaries for roles of women, but I also feel a renewed sense of pride and excitement when it's not once every several years that the women are in the main event, it's kind of a regular thing now that you flip on and the women are the main event of the show now and it doesn't have to be built up that its so historical because we've come that far so that's even more exciting now to feel that than how exciting it was for Trish and I to do that.
What match do you feel bad for not happening throughout your career?
Number one, it would be Luna Vachon. Number two, I had one match with Chyna which was supposed to be a series of matches. Three, four, five pay-per-views. And intentionally our first match, we left you wanting more, we didn't go all the way on that first match because we wanted to build our feud. Unfortunately, because of her contract disputes at the time and not carrying on to have her career in the WWE, we never got the chance to have that feud and I think it would have been really great. We were very close friends at the time, and worked well together. She liked working with me which makes your experience so much better and I'm just so sad that we never got to have that.
How did you feel when you were first told that you'd be in the 2014 HOF?
I was on the beach in Nicaragua, not thinking about wrestling, not thinking about my career, I was just happy with my next chapter not in the spotlight. Stephanie McMahon called and told me. I remember it was almost like a gradual appreciation like 'Oh thats cool' because I had been separated from the wrestling world and it was nice being able to go back and accept the honor and have time to reflect on my career. Wrestling can be very stressful and the career can be very stressful, but that week, it was just really fun. It was a nice week.
What did you think of the Tag Team match that took place at WrestleMania this year?
Sitting backstage at Wrestelmania this year, and like you guys watching, watched New Day set it up that they were gonna be the fourth team and when that Hardy Boyz music hit, it was exciting! I love those moments feeling like a fan where I'm like "Oh great I didn't see that coming!" and then you know, saw those guys after, so it was nice. I'm glad they're having this chapter in their career.