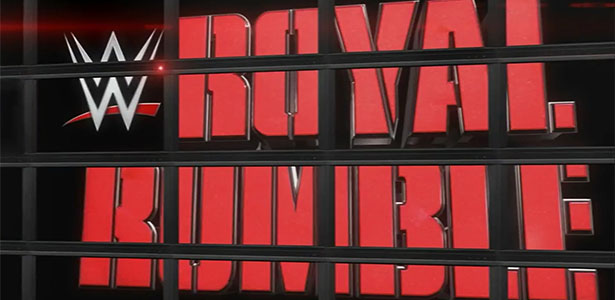 Now that we are days away from the 2015 Royal Rumble, we can start to take bets on who is going to win or not. While I'm not a fan of making predictions, you can't help yourself for this match.
Although scripted, this is the one match where we fans keep guessing until the very end.
Unlike years prior, this is a year that almost guarantees that we will see a brand new Rumble winner. I'm okay with whoever wins the Rumble, but the past few winners have been multiple winners like Batista, John Cena, Randy Orton, etc… It's time to get some new blood in there. I'd like to take a moment and look at some of the potential winners.
Obviously, the rumor mill has been running this story since mid-summer, but Roman Reigns is a top choice to win the Rumble. With an injury sidelining him, he healed up and came back just in time to be thrown into the mix of this match. His ring work looks solid as ever, but his mic work could be the one thing that's holding him back. A week or two ago on Raw he talked about having beans for a beanstalk and a giant laying an egg…something like that and it just made me facepalm harder than a 3-Man Band song. That aside, he's got the look needed as someone who could be a threat to Brock Lesnar, if he can survive Cena and Rollins, and carry the banner for WWE past the Mania season. When people say mic work could hurt his opportunity (which although I facepalm, I don't care) I point out Brock Lesnar. Lesnar sounds like Mickey Mouse when he talks and can't form a coherent sentence…but he's our champ.
Next potential winner is going to be Daniel Bryan. I would have bet money on him retiring and now he's healed, back in action and ready to Rumble. I have a feeling the Authority will play a part in the Rumble and we could have a continuation of the Kane/Authority/Daniel Bryan storyline that was going on prior to him needing surgery. If that happens, it will mirror how Kane eliminated CM Punk at last year's Rumble and could upset a lot of fans for rehashing a story. Then again, what is WWE without a good rehashed storyline every now and then? Still, the YES movement is strong as ever and will be present at Sunday's PPV. You can bet that if Bryan doesn't win, he won't go down without one heck of a fight.
The following potential is someone whom I've rooted for every year since 2001 to win it…Kane. The man has gone virtually his whole career without any injuries, drug problems or long time off aside from filming a movie or two. The work he puts in is insurmountable (given he's been in longer than Cena). The Rumble is also Kane's match where he had the record for most eliminations until Roman Reigns broke that last year. I don't see how Kane could be thrown into the Title picture with fellow Authority member Seth Rollins having the MITB briefcase. Anything is possible in the WWE.
Side note, I also feel Big Show is overdue for a Rumble win.
My prediction for a surprise entrant and hopeful victor: Chris Jericho. Hitting the Live Event scene, Jericho is no stranger to making surprise visits to his alma mater. Jericho is a proven champion and also someone whom I've longed for a Rumble victory. Sadly, I don't see him fitting in as well to the championship picture given his outsider status of late.
Let's not underestimate the power of the guys on the "You're Fired" list: Rowan, Ryback and Ziggler. Ryback and Ziggler have been on the verge of the title picture on and off for some years now. Rowan, and Harper, are etching their names firmly into the singles scene. Could WWE throw a curve ball and let one of them win? I don't know…but I'd be happy for either of them. After Ryback's touching, and real, promo he did a few weeks back, I'm rooting for the Big Guy to make it all the way to the top and not look down.
Rumble Elimination Side Note: I can totally see The Miz being eliminated in the Rumble and then Damien Mizdow jumping willingly over the top rope. It's going to be funny if that happens, but also make me sad because both The Miz and Sandow are hard workers and could use the rub of a Rumble win. I'm not holding my breath on that one.
Finally, Dean Ambrose and Bray Wyatt. Both of those men are having classic matches together and with the Rumble being the platform to the next level, both are ready. I know the rumors of WWE trying to groom Bray for Taker are there, but that shouldn't disqualify him from talks of winning this match. Wyatt has been kind of a slow burn instead of a massive push and his character has benefited from that. Ambrose was able to give Rusev a run for his money and that showed us he can brawl with the big guys.
Honorable mentions for potentially putting on a great show: Rusev, Kofi Kingston and Tyson Kidd. Also, let's hope to see some NXT guys.
With all that said, I hope that I have made some heads nods, eyebrows raise and conversations started. Sound off in the comments if you feel I missed the mark, hit the nail on the head, or if I totally forgot someone.
What do you think? Comment below with your predictions, thoughts, opinions, feedback and anything else that was raised.