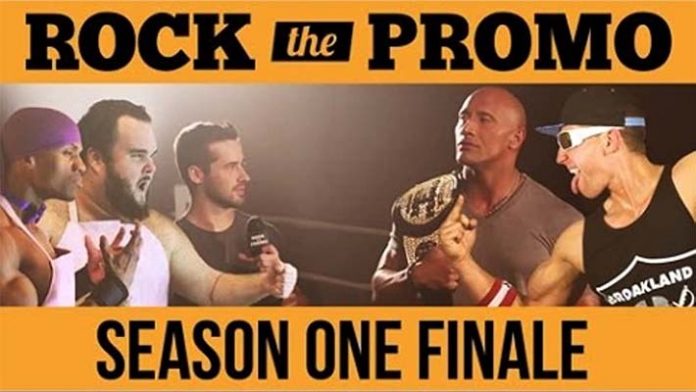 Do you all remember in 2016 how The Rock's Seven Bucks Production ran a search for die-hard wrestling fans? Specifically, those who were good at writing and cutting promos? Well, if you do – perhaps you would recall the duo "Sweet Revenge"?

If any of this interests you, follow me on Instagram @thearibarkan.

In 2016 I was scrolling the internet and stumbled upon the article that announced this YouTube/reality based competition. Each week, those chosen to participate would be tasked with creating a promo while making as muich of a WWE-style presentation as possible. The two finalists would eventually be flown to Las Vegas to compete in one last battle. While each round is judged by a WWE legend, the finals were judged by The Rock.

In the coming few weeks leading up to the biggest Wrestlemania of them all, I will be taking a look back at the times when the likes of Rey Mysterio, Tommy Dreamer, Cody Rhodes, Mick Foley, Edge, and The Rock all had something "SWEEEEET" to say about the performance of "Sweet Revenge"

The series was hosted by Joe Santagato.

Today, I want to touch on how one of my best friends Glenn and I joined forces and became a tag team known as "Sweet Revenge". Glenn is not only a talented rapper and musician, but he is also a brilliant writer and spoken word artist. Long story short, this man took the power of two Hollywood writer rooms and distributed it onto paper with his pen. After three hours in a local Starbucks, we had a name, a motivation, and a reason. He was CC Machiatto, and I was Stud Muffin. We were a destructive baking duo who would crush anyone that stood in our way. His writing and brilliance, combined with my acting abilities and appearance allowed us to be a distinct team among the other talented individuals participating in this contest. Actors, comedians, wrestlers, businessmen you name it. Everyone is a wrestling fan, and this just proved it.
Our first round was judged in week 3 by Rey Mysterio. To say we were awed at who was supporting us, was an absolute understatement. The following round would be judged by Tommy Dreamer. More on that in part two of this series. Stay tuned to PWMania.com for more.
What do you think? Share your thoughts, opinions, feedback, and anything else that was raised on Twitter @PWMania and Facebook.com/PWMania.