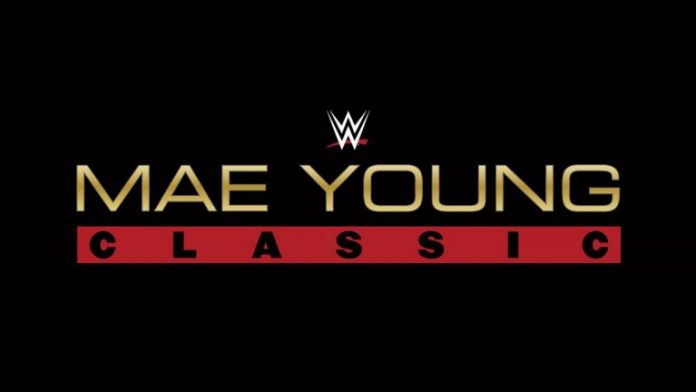 – Above is new "UpUpDownDown" video of Xavier Woods doing motion capture work for a future video game at Hi-Rez Studios based in Alpharetta, GA.
– WWE stock was up 0.10% today, closing at $20.51 per share. Today's high was $20.59 and the low was $20.21.
– As noted earlier, Rhea Ripley (Demi Bennett) has been confirmed for The Mae Young Classic. WWE also confirmed Sage Beckett (Sage Miller, Andrea, Rosie Lottalove, MaryKate) for the 32-competitor tournament this afternoon. Below is their announcement on the two:
20-year-old Australian phenom, Team 3-D Academy alumna added to Mae Young Classic

WWE's inaugural Mae Young Classic just added two more names to its impressive list of competitors. Australian phenom Rhea Ripley and fierce veteran Sage Beckett have been announced as part of the 32-woman tournament that will stream exclusively on the award-winning WWE Network, beginning Monday, Aug. 28.

Ripley and Beckett join an impressive group of entrants that already includes Kairi Sane, Tessa Blanchard, Abbey Laith, Taynara Conti, Jazzy Gabert, Kavita Devi, Toni Storm, Princesa Sugehit, Lacey Evans, Sarah Logan, Bianca Blair, Piper Niven and Dakota Kai.

Just 20 years old and already sporting a resume full of in-ring accolades, Rhea Ripley is a wrestling prodigy. The hard-hitting Australian was a standout soccer player in her youth, making her uniquely prepared for a career of throwing hard kicks.

In addition to having competed in her home country of Australia and Japan, Ripley is also a two-time Riot City Women's Wrestling Champion.

Sage Beckett is as tough as they come. The in-ring veteran of 10 years not only trained under ECW Originals Bubba Ray & D-Von Dudley at their Team 3-D Academy, but she has taken the hardcore philosophy to heart while revitalizing her squared-circle career.

Beckett found considerable success competing in various promotions like WXW Elite and Shine before deciding to retire in 2012. Still yearning to do battle between the ropes and unleash pain on her opponents, she made her return in 2014, coming back 130 pounds lighter. Behind her new lean and mean appearance, Beckett is making the most of her second squared circle go-around that she hopes will crown her the inaugural Mae Young Classic winner.