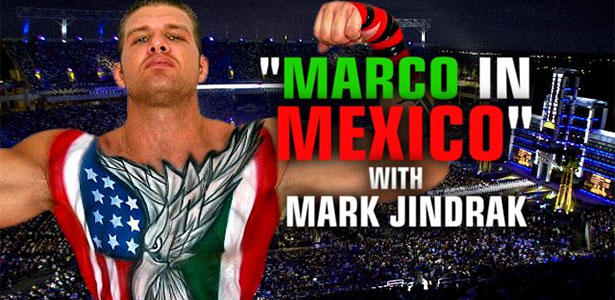 Hello friends, before anything I want to wish you all a prosperous new year. I am sure this year will be filled with great surprises and wrestling action like we saw in 2013. Stay right here in 2014 to PWMania.com for the best up to date information on the world of pro wrestling.
As most of you might know, I began my career in the WCW around the year 2000. After the WCW fell, I was fortunate enough to continue my career in the WWE up until 2005. After the WWE released me, I furthered my career in Mexico for CMLL in 2006 until this very day in 2014!! Before my time in the WWE came to an end, I didn't keep up much with what was going on in foreign lands in terms of wrestling. To my awe, it was amazing to venture out in different companies abroad and see such amazing talent. So to start this new year, I want to do a talent spotlight on someone that hasn't been in the WWE or TNA. However if you follow the wrestling of New Japan you will be more than familiar with this man. I'm talking about 31 year old foreign journeyman Rocky Romero. His list of accomplishments are striking and his ability shows us that WWE and TNA superstars are not the only talent occupying this great earth. So enjoy and please check out the videos of his action you will find at the end of this article. It will reinforce all the accolades I will talk about regarding Romero.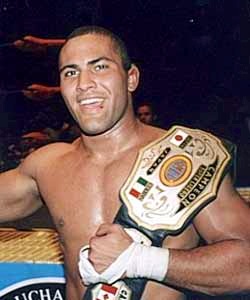 Rocky Romero started his career in 1997 at the young age of 15. Standing only 5'7″ and weighing 155 lbs, Rocky paid his dues on the indy circuit around Southern California under the tutorial of Kevin Quinn. A quick learner, every year he came one step closer to his dream of being a top performer. Always thirsting for more opportunities, Romero knew he had to continually mold his craft to make up for his lack in physical size. Under additional training from Jesse Hernandez in the late 90's into the new millennium, he was prime to breakout. Mixing an aerial attack with a great ground game, his style set him apart. However his break didn't happen on our American soil.
Romero got his big start in 2003 in Mexico for CMLL, the biggest company in Mexico. A company that has 80 years of history saw Romero win their first ever World Super Lightweight Championship. He defeated Volador Jr on September 12, 2003. Romero, 21 years old at the time, showed his potential early on. He would win that title three different times in his tenure in CMLL , the last reign lasting 1168 days.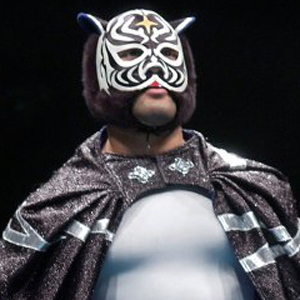 In 2005, Mexico wasn't the only foreign land Romero would hold a championship. Actually he wouldn't be known as Rocky Romero. Working for New Japan, he would wear the mask of Black Tiger. It was a vital character in the company because it was the rival of the beloved Tiger Mask character. Black Tiger(Romero) wasted no time heating that rivalry beating Tiger Mask on October 8, 2005 for the IWGP super lightweight belt. He held this title 4 months, and really brought light to this ongoing rivalry. He was the fourth man ever to wear this mask and arguably one of the best.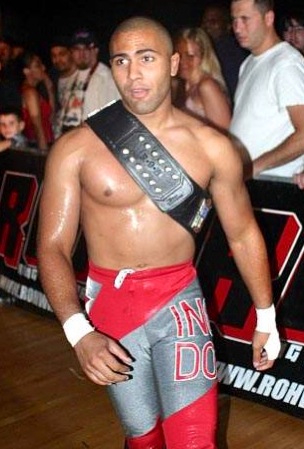 Although Romero didn't catch his first big break in the USA that certainly didn't stop him from eventually making his mark here. In 2004 and 2005, while still holding titles in Japan and Mexico, he would win yet another title. Alongside Ricky Reyes, the "Havana Pitbulls" would win the ROH tag team championship belts in 2004. They weren't just paper champions, for they would hold the belts for one of the longest reigns in ROH history.
Romero kept globe trotting with success until late 2008. Unfortunately, he would encounter his first bump in the road in his young career. Living full time in Mexico and wrestling with CMLL, the relationship turned sour between Romero and upper management. In that year the company put Romero in a mask and called the character Grey Shadow. Romero was game for he had brought light to a mask before. The character had a strong debut but failed to keep involved with the main storylines. This led to a drop in work and meaningless matches which prompted Romero to do the unimaginable. In October of 2008, Romero vacated his CMLL Super Lightweight title and the Grey Shadow character. He jumped to rival Mexican company AAA. Alongside ex- WWE megastar X-PAC they formed a group called Degeneration Mex. The group had success throughout the rest of the 2008 campaign by adding Romero's longtime friend Alex Koslov to the mix. However Romero would encounter more problems as he entered into 2009.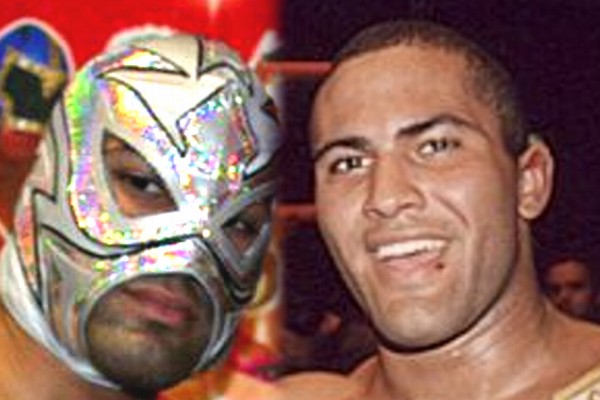 Early on in 2009, Degeneration Mex would dissipate. X-PAC , aka Sean Waltman, would return to the United States. This led to Alex Koslov and Romero joining the super heel group Legion Extranjera led by ex WCW superstar Konan. The group would have its dominance in AAA cementing Koslov and Romero as a tag team. Right around the same time, Romero started having problems now with the upper management of AAA. Refusing to take a pay cut that year Romero would also call it quits to AAA bringing him back to American soil in 2010. So needless to say, Romero hit a bad patch those years in Mexico. However it was a patch Romero's talent would pave and pass quickly.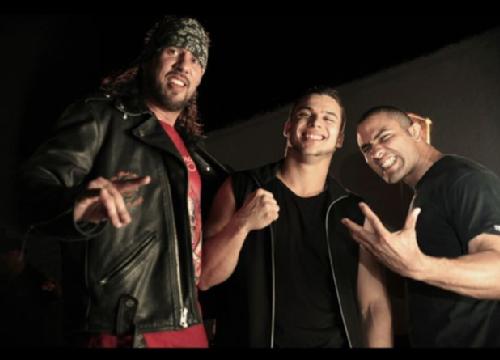 It seemed as Romero's time in New Japan had ran it's course. On April 5th, 2009 Romero as Black Tiger Mask would lose his mask against Tiger Mask at New Japan's mega event Resolution. It was the end of his time as Black Tiger Mask and initially the end of his time in the company. However, on October 12, 2010, New Japan announced Romero would return and tag with Davey Richards. Their team had various title shots staying in the mix being important members of Nakamura's heel group CHAOS. Finally on October 10, 2011, Romero and Richards defeated Prince Devitt and Taguchi to win the IWGP Junior Heavyweight tag team titles. They would hold those titles various times until May 5, 2012 when they were stripped the titles due to Richards having travel problems. That would end their time as partners and opened the door for an old reuniting from Romero's time in Mexico.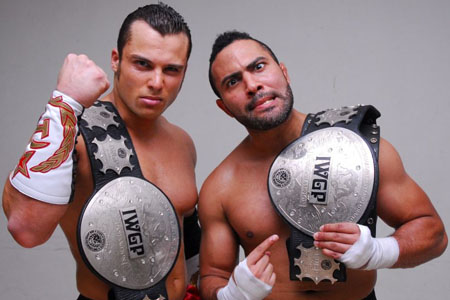 On July 22, 2012 ex- AAA partner Alex Koslov would join Romero in New Japan forming a charismatic new tag team called the "Forever Hooligans". Immediately they made their mark winning the IWGP Junior Heavyweight tag titles. They would hold those titles an impressive 112 days. They would later win the titles back again on May 3rd, 2013. More than winning championships the "Forever Hooligans" have won the support of the New Japan fans. The team puts on a great show all the while taking care of business when it's needed. Some consider the "Hooligans" pound for pound one of the best teams in the world. Their recent feud with the "Young Bucks" has resulted in some of the best matches of 2013 (link below). Currently Romero and Koslov are still continuing their success as a team in 2014 and in the hunt to winning back their Junior Heavyweight titles. Win or lose it's a treat for the fans.
In Romero's free time, he is a student of acting in Los Angeles. He's landed many "gigs" in show biz including a 2012 national Honda commercial posing as a classic masked luchador. He enjoys making music producing his own beats that have been featured as his entrance music in New Japan.
I have had the honor to be friends with Rocky Romero for almost ten years. Apart from being a great wrestler, he is one of the good guys. All the success he has obtained has been a result of his non stop work ethic. He is a person that deserves all the success in the world. Anyone in the wrestling business that has had a chance to know Romero will more than agree with me. Thank you for reading and be on the lookout for Romero. I believe he is one of the top talents in the world prime to break out…..and maybe on our soil????? Don't believe me, check out these incredible matches below. Action against the Young Bucks, Prince Devitt, Volador, and more.
ENJOY! – THANK YOU!



Rocky Romero Videos:
vs. Volador Jr CMLL 2003
vs. Prince Devitt New Japan 2013
"Forever Hooligans" vs. "Young Bucks" 2013 New Japan
ROH vs. Chad Collyer (voted best opening ROH match in history)