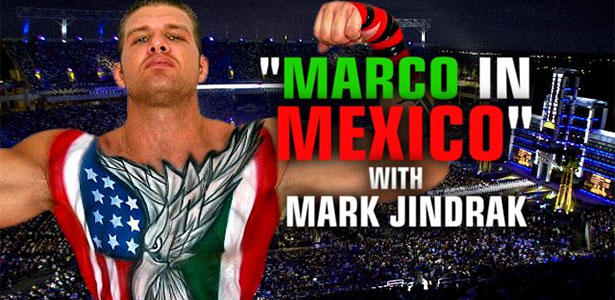 It may be the cold months, but winter keeps it hot with all the great events. We have basketball in full swing, the Super Bowl is around the corner, and another installment of WWE's Royal Rumble.
The great thing about the rumble every year is the mystery of the whole thing. Who of those 30 men will have what it takes to be the last man standing in the ring? What wrestlers will have an early entry which obviously makes it harder to go the length? Who will get a late entry and better their chances? For the Super Bowl it's pretty simple…..Seattle or Denver……best defense vs best offense!! However with 30 horses to choose from in the Royal Rumble the conversation opens up to a lot of possibilities. So let's dig in and look.
From the field of competitors I have 3 guys being the clear cut favorites. First I have CM Punk. He will have his work cut out for him because he is first man in. However, in my opinion, if he starts eliminating some people and paces himself, he could win. Momentum is everything in a battle like this. I believe with Punk's never say die attitude and relentless scrappiness he could use the first entry as an advantage. Nonetheless it will be a very interesting storyline in the event.
Another favorite I have in the event is Batista. With his return last week to Raw and the "stare down" he had with super champion Randy Orton, this is the match we could be seeing for WrestleMania. Batista is in the best shape of his life right now after spending the past few years dedicated to MMA. He has dropped some weight from the last time we saw him in a WWE ring but I would imagine his explosiveness and cardio is off the charts right now. The endurance he acquired sparring numerous hours on the mat could come in handy in this rumble. In fact I think endurance could end up being the biggest factor.
My last pick to possibly win the rumble is not even officially a competitor. Yet…..For some reason I feel with a surprise entry we could see Daniel Bryan. Yes Yes Yes Daniel Bryan!! Right now he is easily one of the most popular names in the WWE. His Yes Yes Yes chant is everywhere and I was really surprised to not see his name on the list of entrants. He has a singles match at the Rumble but I feel in my gut we will see him surprise us and have something to do with this years Rumble. Maybe I'm hoping more than it will be a reality but I just can't see Bryan not having a part in it.
My only Royal Rumble that I participated in was in 2005. That was the year Cena and Batista went over at the same time and we were up in the air for a winner. Vince McMahon came out to be the decision maker and in doing so injured himself. It was a really weird situation from where I saw it. It may have been the most controversial finish in the event's history. So I guess if I were to perform in only one rumble at least it was a memorable one.
I entered right in the middle of the pack and I stayed in for a decent while. The advantage I had was my then time partners Luther Reigns and Kurt Angle were in the rumble too. For that reason if someone was attacking me and trying to throw me out, Luther or Kurt would be there to break it up. On the other hand if I saw them in some danger I would come to their aid. My luck ran out when Kane grabbed ahold of my throat and chucked me over. Five Luther's couldn't have helped me in that moment.
From my one time short experience in there, I have things that stick out in my mind. One is, one must pace himself in this event. It was very exciting for your entry to come up and hit the ring like a ball of fire. However that is a great way to use up all your gas in the tank. The rumble is not a race, it's a marathon. Pacing yourself is so important especially for the first entrants.
Another thing is what I already mentioned about having allies. I know when it's down to the final four or five entrants there are no allies but for the first 20-25 minutes of the rumble, allies are very useful in so many ways. Having some back in there will give you a small break here and there to grab a breath. As I already stated an ally can help in the early stages from you getting eliminated. Really the longer you stay in there , the greater your chances are.
The last thing I think is a key is the ability to be opportunistic. You have to be sly. There is no shame in laying low for a minute to catch your breath and letting some of the others eliminate themselves. Maybe you have a big guy tossing two or three men over at a time. Then when he's tossed that third guy over, guess who's there to attack him from the back and toss him over. You get the point. So in a nutshell four guys eliminated and you only had to use one stiff forearm or a dropkick. Opportunistic. The ones that can walk this line will help themselves dramatically in the contest.
So there is my take on the Royal Rumble match. Who do you all have winning and why? Hope everyone enjoys this years pay per view and stay right here at PWMania.com for all the great news and coverage of this years super event .
Hasta luego!! -Marco in Mexico
Feel free to post your thoughts, opinions, feedback and comments below.