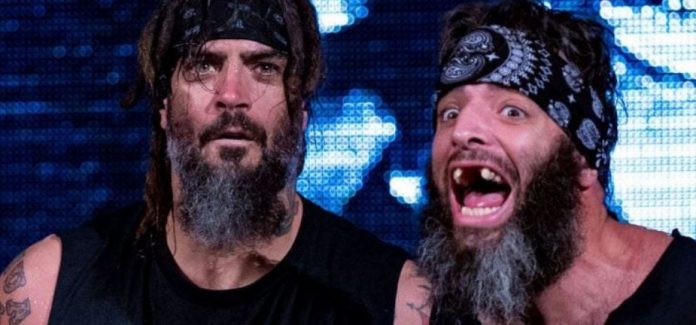 Fans have been pointing fingers on social media since Jay Briscoe passed away, pointing out Warner Bros. Discovery's hypocrisy in allowing Dana White's Slap Fighting to air after he slapped his wife while forbidding The Briscoes from appearing on AEW TV. Jay got into trouble over ten years ago for making anti-gay remarks, but he repeatedly apologized and had taken steps in private to learn from his error. People who knew Jay have recalled him as a kind man who cherished everyone.
UPDATE: WARNER BROS DISCOVERY LIFTS BRISCOE BAN, MARK BRISCOE MATCH SET FOR AEW DYNAMITE THIS WEEK
After Jay's passing, there has been hope that Warner Bros. Discovery might change its mind and permit his brother Mark Briscoe to sign with AEW. Warner Bros. Discovery appears to be maintaining their ban.
Bryan Alvarez of Wrestling Observer Radio read a fan's question about whether Mark Briscoe will appear on AEW TV. Dave Meltzer stated that he already knows the answer, which is "no."
"I already know the answer," Meltzer said. "The answer is no. I can't tell you more. It could change but that's the answer." Meltzer continued, "Hopefully it'll change but that is the answer. It could change. Hopefully, it does change. It's a very bad answer. Perhaps there will be a furor that it'll change. It should change, of course."
Tony Khan made several attempts to get The Briscoes on AEW Dynamite, as was previously mentioned, but WBD insisted on their stance. In the Wrestling Observer Newsletter from last week, Meltzer said the following:
"This past year there were many attempts to get them on the show. They were actually flown in a few times to television, but they weren't allowed to be used.There were plans for them on the 9/4 All Out show in Chicago, to be in a six-man tag with FTR & Wardlow vs. The Briscoes & Jay Lethal. But without being able to promote it on television and because the broadcast partners didn't want them on AEW broadcasts, the decision was made to bring the Motor City Machine Guns in out of nowhere to team with Lethal."
(h/t to WrestlingNews.co for the transcription)