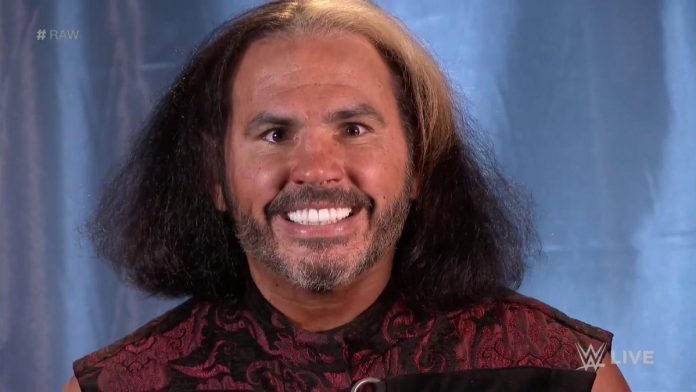 On this week's episode of Raw, Matt Hardy interrupted a promo by Bray Wyatt to say that he has "woken" and has no choice but to sentence Wyatt to deletion.
Here is WWE.com's recap of this bizarre segment.
"Last week's loss to Bray Wyatt seemed to have destroyed Matt Hardy. Not so. The former Raw Tag Team deployed a message to interrupt Wyatt's latest sermon, enlightening the WWE Universe as to what, exactly, had happened to him seven days prior.
"The Eater of Worlds had warned the WWE Universe against trusting "the ramblings of a madman," but Hardy countered that his true self had become "woken," bursting free of his mortal "vessel" as a result of his defeat. While Wyatt promised he would "burn" all those who opposed him, Hardy got the last word this time around, sentencing Wyatt to nothing less than "deletion."
As seen in the promo, Hardy spoke in his "Broken" voice.
Nice to finally meet you……@MATTHARDYBRAND

I welcome The Great War

— Bray Wyatt (@WWEBrayWyatt) December 5, 2017
Oh, Consumer of Terrestrial Entities..

Our SOULS have known one another for EONS, you just aren't aware…..YET.

The Great War is upon us.

As well as your impending DELETION. https://t.co/mZQRIweJ8g

— #WOKEN Matt Hardy (@MATTHARDYBRAND) December 5, 2017
Both Hardy and Wyatt tweeted afterward and referred to their feud as "The Great War."