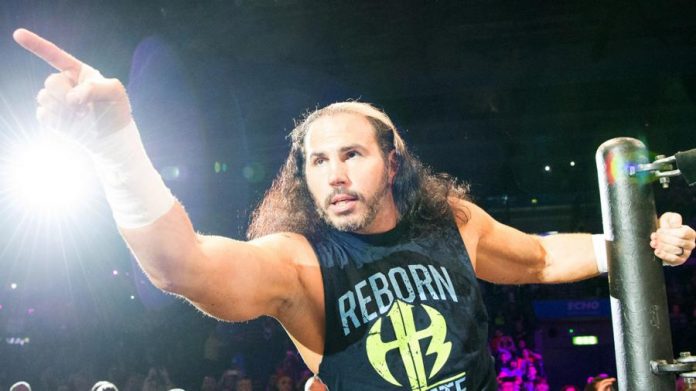 Matt Hardy spoke about various topics in a recent interview with WrestlingInc.com. Here are the highlights:

Possibly being Raw GM:

"I think coming in [as GM], it would be a fresh start considering I would be a good guy in many ways. Woken Matt Hardy in being the character he is, and how over the top he is, I think he would be very entertaining in a General Manager role. I could put guys in unique situations or matches. My interactions with each and every talent would be so unique.

"I think the funnest thing between Broken Matt Hardy and Woken Matt Hardy was the interaction I had with other performers. I think if you have Woken Matt Hardy interacting with the women's division and all the different athletes of the men's division, I think there would be so much entertaining tv there."

His classic TLC matches:

"It was the matches that put us on the map and made us Superstars in many ways and it also allowed us the opportunity to go out and do things that had never been done before," said Matt. "Myself and my brother, when we were doing independent matches before we came to WWE, we used to have a lot of matches against each other where I would be Surge Matt Hardy and he would be Willow the Wisp wearing a mask."

"We integrated the Dudley Boyz and tables and that's where all of the TLC insanity began. To me, being one of the forefathers that started that movement, it's very cool that TLC is now a pay-per-view and a staple of WWE history. It's cool to be a performer that created something that became a mainstay in WWE," stated Matt.