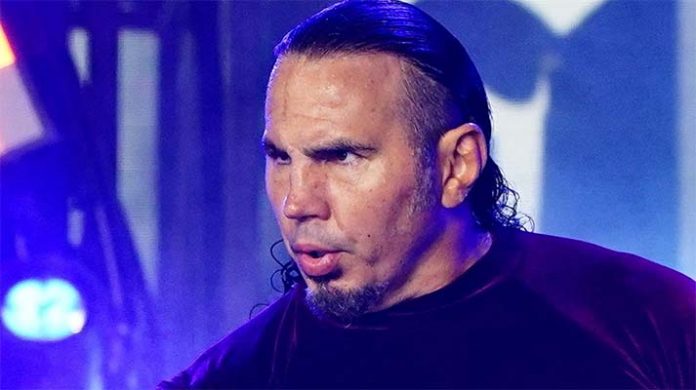 Did WWE make the right decision by having Brock Lesnar be the guy to finally end The Undertaker's legendary undefeated streak at WrestleMania?
Matt Hardy thinks they did.
The AEW star explained why he feels it was the right call during the latest episode of his official podcast, "The Extreme Life of Matt Hardy."
"I think Brock is the guy that should have beat him," Hardy said. "On top of Brock being such a legitimate bad-ass (by) beating him, they got so much greatness out of Brock over the next ten years or so."
Hardy continued, "So yeah, I think it was a good call."
Check out the complete episode of "The Extreme Life of Matt Hardy" by visiting Apple.com. H/T to WrestlingInc.com for transcribing the above quotes.