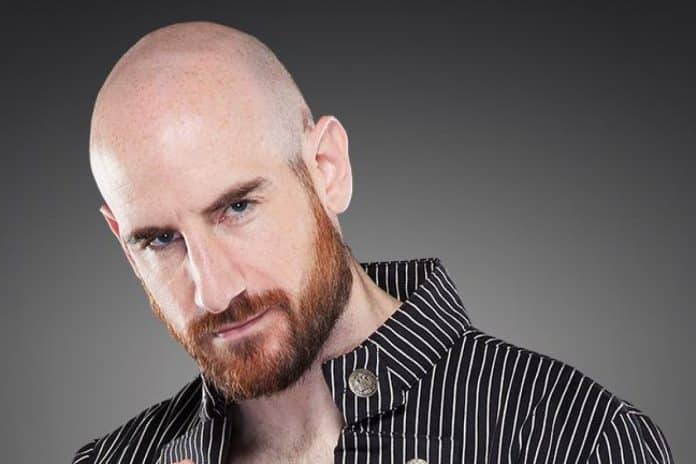 Matthew Rehwoldt recently appeared as a guest on Developmentally Speaking for an in-depth interview covering all things pro wrestling.
During the discussion, the IMPACT commentator and NJPW personality spoke about enjoying his work with both promotions and revealed he is a free agent right now from a contractual standpoint.
Featured below are some of the highlights from the interview where he touches on these topics with his thoughts.
On being a free agent and enjoying the work he is doing with IMPACT Wrestling and NJPW: "I'm trying to do a little bit of everything. I'm taking advantage of this moment. Obviously, I do commentary for IMPACT Wrestling as well as New Japan Pro-Wrestling. A couple of independents like BRCW, Wrestling REVOLVER. I do those, but I am a free wheeling, free dealing agent, I'm not tied down anywhere. I'm also using this opportunity to explore other passions outside of wrestling. If you follow me at all, you see me talking about whiskey a lot. I'm a total geek about it. I would love to do some work in that space, maybe. I've started talking to folks in that, maybe some more substantial work work, as opposed to me taking pictures with bottles. I did do, and I still do, I'm a huge fan of eSports. I got really into it over the last two years. I really fell in love with it and I got to host a huge eSports event in Texas for the Houston Outlaws, which is an Overwatch league team. In that space, I'm a gigaboomer, I'm like old man in the video game space, so I don't see a ton of that as far as long-term work, but I love games. Just using this opportunity. I'm not tied down anywhere, so explore anything and everything."
On whether or not he will consider an in-ring return: "Even when I said I was done taking wrestling bookings, it's wrestling, never say never. I could also be a manager capacity. I've done a little bit of that at Wrestling REVOLVER, shoutout to main event Madman Fulton. I have a feeling, even if I find some gig that takes me completely away from wrestling, I feel like I would still seek out one more match. Not some big retirement deal. I would hit up some of my favorite guys on the Indies, 'I want to do one or two more.' Even if I don't, I miss it a little. I have to get myself in shape if I'm going to do it. I told myself I'm not going to show up half-baked on that one. If I'm going to put on the boots again, I want to do it well."
Check out the complete interview via the YouTube player embedded below. H/T to Fightful.com for transcribing the above quotes.