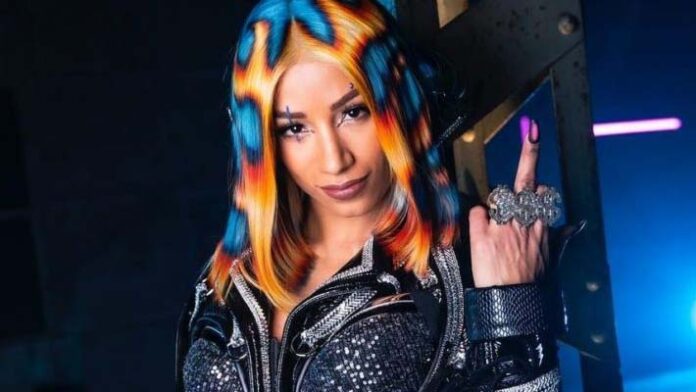 As noted, Mercedes Mone recently spoke at the Planet Comic Con event in Kansas City about her WWE departure.
Additionally, the NJPW star also discussed the possibility of working the AEW & NJPW: The Forbidden Door 2 show, as well as who she would like to share the ring with in WWE if she were to make a return to that company.
Featured below are some additional highlights from the appearance where she touches on these topics with her thoughts.
On a possible appearance at Forbidden Door 2: "Ooh, when is it (AEW x NJPW Forbidden Door)? Is it June? June or July? Okay. What day? I don't know when the show is. Anybody know the date? I don't know, we gotta see then. June's so far. I think I could be open, July might be open but, gotta get that phone call. Gotta get that phone call from unc."
On who she would like to face if she returned to WWE: "There's actually a lot, because there's a lot of good talent (I would want to work with if I went back to WWE). I really like Zoey Stark in NXT. I think she is super, super, talented and just amazing. I think she is just ready to blast off and shine and given the opportunity, I would love to just see her on a Raw and SmackDown. Of course my girl Bayley, I'm not done with her yet. I love her, I think she's amazing and Natalya, she's one of my favorites and I feel like I never really got the opportunity to have a long match with her. I would love to have an Iron Woman match with her… Yeah, hell yeah. I used to train with her and we would just train for an hour non-stop, just calling so I just know that me and her… we would have an incredible Iron Woman match. I would say her, Natalya."
Check out the complete appearance below. H/T to POST Wrestling for transcribing the above quotes.