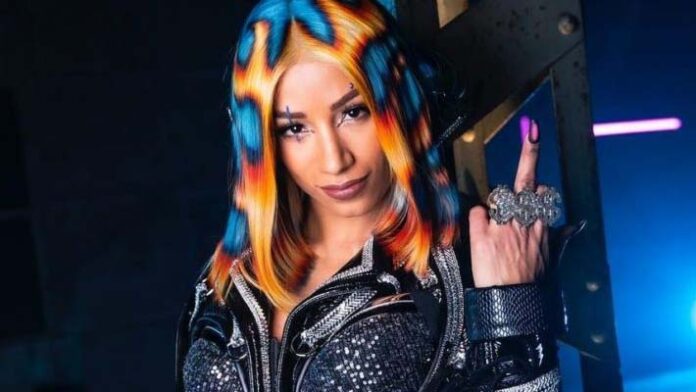 Mercedes Mone, formerly known as Sasha Banks in WWE, is unlikely to speak about her departure from the company.
After being suspended in May of last year and walking off of Raw with Naomi due to an alleged creative disagreement with Vince McMahon, Mone negotiated her WWE departure.
Mone reportedly spoke with WWE about a comeback last fall. It was almost a done deal at one point, but they needed to work out the financial details. The two sides eventually drifted apart. Mone allegedly wanted the same salary as Charlotte Flair and Becky Lynch in WWE.
Mercedes debuted in the NJPW in January and went on to win the IWGP Women's Championship.
While speaking at the Planet Comicon in Kansas City, she was asked if she had any plans to return to WWE after Triple H took over creative duties from Vince McMahon last summer.
She said, "First of all, nobody knows the story. You don't know the story, but you're reading whatever you want to read and believe whatever you want to believe. Nobody knows the story because I haven't said anything, and I'm not going to say anything because that's just the classy boss that I am. The CEO, but one thing, it's up to them. It's up to Dakota (Kai). It's up to everybody else to come back. That's great for them. That's awesome. That's their dream, but I went after mine, which was going to Japan. You have to follow your heart and follow your soul and follow your dreams, and this was always a dream of mine that I never got to accomplish. As I'm growing in my career, I'd been in the WWE for almost ten years. I had to have a change. I had to feel something different in my heart and my soul. I had to go after a whole new dream and a whole new chapter and a whole new destiny for me, and this is what I wanted for me, and this is what I wanted to make happen for me, that's it. This is what I'm going for. This is my dream," Mone stated.
You can watch the complete Q&A below:

(h/t to WrestlingNews.co for the transcription)