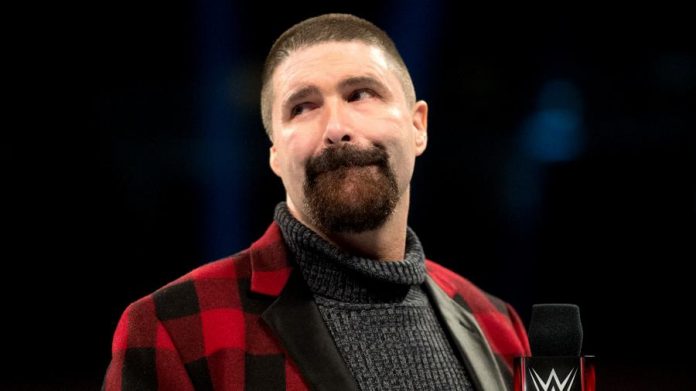 – WWE Hall of Famer Mick Foley wrote the following blog on the late Bruno Sammartino who passed away on Wednesday:
"BRUNO SAMARTINO: A LEGEND NEVER DIES
I can hear Bruno's voice in my head like it was yesterday. I was introducing the legendary WWF champion at an awards dinner, and had closed my remarks by mentioning how honored I was that Bruno actually liked me. Bruno stepped to the microphone, and his very first words were "I do you like you! I don't understand why you do some of the crazy things you do – but I like you. I do!"
I had the great privilege of being around Bruno Samartino quite a bit, simply because his best friend was my trainer, Dominec DeNucci. But in all those years I was around him – over thirty – I never took his presence for granted; I never once forgot that he was one of the all-time greats in our business. He sold out Madison Square Garden more times than any performer, in any line of business.
I would listen to Paul Heyman on late night road trips, explaining why the knock on Bruno's promos weren't fair; how they were exactly what they needed to be to draw money, and create interest, week in and week out, month after month, year after year.
Whenever I'm asked how a legend of one era would have fared against the best of a newer generation, I always say that the great ones would have found a way to adapt. Bruno Samartino would have been great in any generation. I looked at a photo of Bruno in a Pittsburgh neurosurgeon's office, and I almost laughed. It was as if the head of a 70 year old man had been photoshopped onto the body of a bodybuilder in his 30's. Bruno transformed himself over the years from a thick, barrel-chested power-lifter into a lean, mean bodybuilding machine. I have no doubt he would have done whatever was needed to excel in any era, in any style.
Maybe I'm biased, but I will always feel that my WWE Hall of Fame induction class of 2013 was the finest of them all. With Bruno and Bob Backlund making their long awaited, and richly deserved entrance into the hall, along with Booker, Trish Stratus and myself, I was so proud to be part of that historic night. And I'm proud that Bruno liked me!
Let me know if you have a favorite Bruno moment."
– WWE issued the following:
THE GREATEST ROYAL RUMBLE® TO AIR LIVE ON MBC ACTION AND KSA SPORTS 1
RIYADH, SAUDI ARABIA and STAMFORD, Conn., April 19, 2018 – The Greatest Royal Rumble event will air live in the Middle East on two free-to-air TV channels, MBC Action and KSA Sports 1, and stream live on Dawri Plus, on Friday, April 27 at 7:00 p.m. AST from the King Abdullah Sports City Stadium in Jeddah, Saudi Arabia.
The Greatest Royal Rumble card includes the first-ever 50-man Greatest Royal Rumble match, John Cena™ vs. Triple H™, The Undertaker™ vs. Rusev™ in a Casket match, Brock Lesnar™ vs. Roman Reigns™ in a Steel Cage Universal Championship match, WWE Championship match: AJ Styles™ vs. Shinsuke Nakamura™, Intercontinental Championship Ladder match: Seth Rollins™ vs. The Miz™ vs. Samoa Joe™ vs. Finn Bálor™, United States Championship match: Jeff Hardy™ vs. Jinder Mahal™ with Sunil Singh, Raw Tag Team Championship match: Matt Hardy™ and Bray Wyatt™ vs. Sheamus™ and Cesaro™, SmackDown Tag Team Championship match: The Bludgeon Brothers™ vs. The Usos™ and the Cruiserweight Championship.
General Sports Authority of Saudi Arabia Chairman, His Excellency Turki Al Sheikh, WWE Chairman & CEO Vince McMahon, and the Kingdom of Saudi Arabia, invite the world to celebrate this signature event. It is the first event as part of a long-term partnership between WWE and the Kingdom of Saudi Arabia.