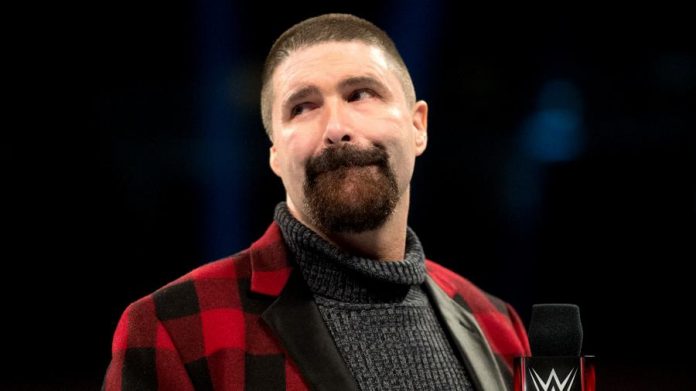 In an interview with NBC Sports, Mick Foley talked about advice he gave to Braun Strowman, the first-ever Women's Royal Rumble Match, underappreciated moments and matches from his WWE career, and more. Highlights from the interview are as follows:
Outside of working with Stephanie McMahon on screen during your time as the General Manager of Raw, what were some of your favorite moments during your run last year?
"I loved doing work with The Bar (Sheamus and Cesaro), especially putting them together and then interacting with them after they teamed up.
I loved interactions with guys like Sami [Zayn]. Anyone who I was able to kind of get in and try to make a difference with, I really enjoyed.
I tried to bring a certain element of fear to the way I handled Braun Strowman. I had a major talk with him about the importance of throwing things backstage. [laughs] I told him about a legendary basketball game between the Philadelphia 76ers and the Portland Trail Blazers in 1977, when Darryl Dawkins was ejected. I never saw the dressing room after he was done with it, but I heard about it and it was legendary in my mind and I said to him that he had a chance to be Darryl Dawkins after that game.
He had the physical presence to do it. He was the one guy who had the strength to throw things around in a way that would be meaningful and I think he really took that lesson to heart. Anytime I see Braun Strowman throwing items backstage, I smile."
As a huge advocate for women's wrestling, I'm sure you were thrilled to find out about the first-ever Women's Royal Rumble. What are some challenges that the women will face in having to do that match for the first time?
"I guess it depends on the positioning of the match on the card. I'm guessing that it's going to be first.
Just trying to live up to the lure of rumbles in the past will be a challenge. It is almost always the highlight of the show. The match really gains due to the anticipation during it.
I'll be rooting for the women. I'll be glued to my TV set and just hoping that it goes as well as possible for everybody. I hope they have a couple of surprise entrees. Both from the past and a couple of new names.
The women are so determined. Through sheer force of will, they're going to have a very good match, but the one thing you can't ever … you can't book magic. I hope there's that element of magic in the air when they take to the ring."
You've said people always come up to you and ask about Hell in the Cell with The Undertaker, but what are some of the more underappreciated moments/matches from your career that you wish people would ask you about more often?
"I was thrilled to be on Edge and Christian's podcast where Shawn Michaels and I talked about our match at 'In Your House: Mind Games' for over an hour. It was amazing how vividly both of us remembered that match.
Some of my matches tend to blend together, but that was really different. A lot of outside of the box stuff.
The stuff that I did to set up the matches with The Rock that resulted in I think five consecutive Pay-Per-View matches, all of which were good.
The non-cell matches with The Undertaker, including the first-ever Buried Alive match.
Every once in a while someone will show the clip of the Big Show throwing me from the stage into a grave on a short hop.
I forget about a lot of the things I've done over the years, but I think I was fully appreciated."