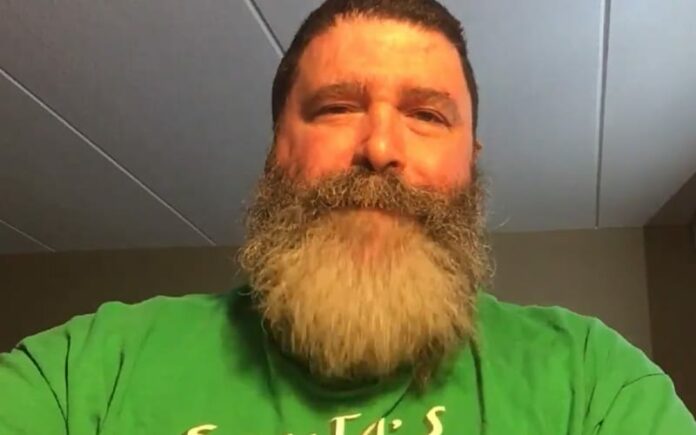 This week, WWE Hall of Famer Mick Foley did a bonus podcast on Sting for AdFreeShows.com. He also discussed some current wrestling topics. Here are the highlights:
His thoughts on Sami Zayn not defeating Roman Reigns for the WWE Championship at Elimination Chamber:
"I think based on what I saw on Monday night, the chess pieces with The Usos and Sami, Sami is gonna be solid there. It might not be exactly what people want, but he's one of those guys who's proven that he can, I call him the gift that keeps on giving. He's going to continue to give and I have to believe there's going to be a Sami Zayn title run eventually."
Whether or not he believes Cody Rhodes will defeat Roman Reigns at WrestleMania 39:
"I think you have to send fans home happy and I think Cody has to come out of there and depending on whether they put it on Night 1 or 2, and I think because it's Roman, it's gotta be Night 2.
"I think I'll be real disappointed if I don't see a title change. That's just me."
Hints a WWE appearance on the Friday before WrestleMania 39:
"On Friday night, I may be a part of WWE programming. Just putting it out there. Sunday, I won't be in attendance. I might watch it at the hotel. I might catch a flight."
You can listen to the complete podcast via AdFreeShows.com.
(h/t to WrestlingNews.co for the transcription)