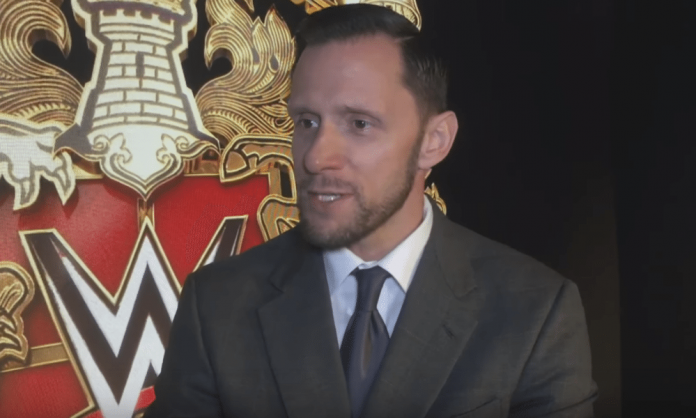 – Above and below are the latest All-Star Madden Challenge videos from Xavier Woods' "UpUpDownDown" YouTube channel, featuring Samoa Joe vs. Josh Norman of the Washington Redskins and WWE Intercontinental Champion The Miz vs. Malcolm Butler of the New England Patriots.
– WWE announced on Monday that Mickie James has released her new "Get Down" country music single via iTunes. After losing to Emma last week, Mickie did not work this week's RAW and it appears she was moving into a new home over the weekend. Below is WWE's announcement on the new song:
Mickie James releases new country single, "Get Down"

Raw Superstar and country music songstress Mickie James has just released her new single "Get Down," available now on iTunes.

In addition to capturing six championships in WWE, James has been active on the country scene over the years, releasing two albums, "Strangers & Angels" and "Somebody's Gonna Pay."

You can download "Get Down" now by visiting itunes.com.
– As noted, tonight's WWE 205 Live episode will see Nigel McGuinness make his commentary debut on the show, calling the action with Vic Joseph. Nigel made his WWE Main Event debut at Monday's tapings in Omaha, also with Joseph. Nigel is replacing Corey Graves on both shows as Graves is now calling RAW and SmackDown after JBL stepped down from SmackDown to focus on his work with at-risk youth in Bermuda. Nigel will continue to announce WWE NXT with Percy Watson and Mauro Ranallo. Below is a fan photo of Nigel and Vic calling the Main Event matches last night:
Nigel McGuinness calling Main Event earlier pic.twitter.com/RhIY7Eh6jA

— Phil Richards (@PRichardsCR5) September 5, 2017