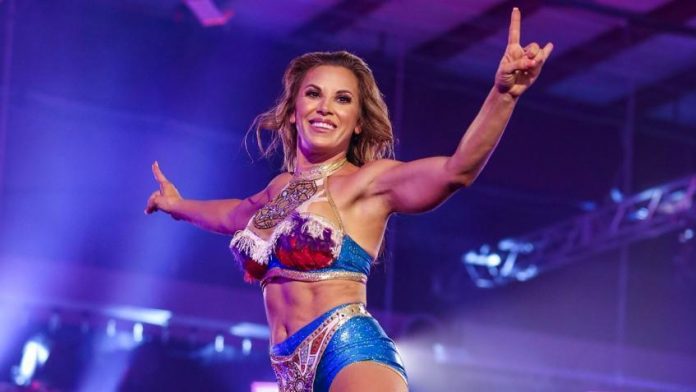 Mickie James vs. Gail Kim.
Is it a possibility?
The "Hardcore Country" singer would always say, "Yes" if such a match were proposed.
As IMPACT Hard To Kill 2023 continues to draw closer, the women's wrestling legend has been making the media rounds to promote the pay-per-view event scheduled for Center Stage in Atlanta, Georgia.
During a recent appearance on the Alliance Pro Wrestling Network podcast with PWMania.com's Lewis Carlan, James spoke about the possibility of a match against Kim. Featured below are some of the highlights.
On how she has asked Kim if she would want to come out of retirement: "Gail is not coming out of retirement to wrestle anyone. I've already asked her, okay? I've already asked. No, I'm just kidding. I mean, I have, of course, I've asked her. I'm like, 'Come on, Gail,' but Gail, and you know, a lot of this, Last Rodeo was a conversation and even talking to Gail of, 'How do you want your career to be remembered?' To come out of retirement, I think, the first time for her — It's going to have to be something remarkable. It's going to have to be something good. Once you've done something so special to end your career — unless it was something you weren't proud of, you're not going to come back for anything that's not going to top it or be better than."
On how it take time to get into ring shape: "I'm sure it's a match that people want to see, but at the same time, we are at that stage, and she's very smart. She's behind the scenes and the head of the Knockouts and everything now. It takes a little bit more of a toll on your body. You have to get ready a little longer because of genetics and metabolism. Just everything is different. It's all different. I've still been training and everything this whole time and maintaining steady in the ring, and she hasn't wrestled in a long time. So it would take a certain amount of training for her to even get ready for the ring to feel like, 'Okay, I can go now.' Ring wind and running on the treadmill or two different animals. So, yeah, but I will always say yes to Gail."
Check out the complete Mickie James interview below:

(H/T to Fightful.com for transcribing the above quotes)