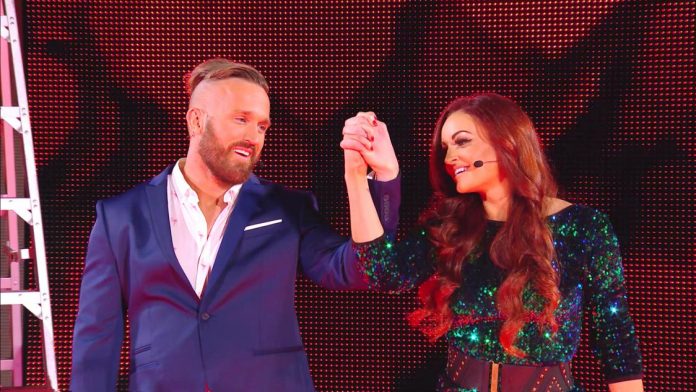 – Mike Bennett, now known as Mike Kanellis in WWE, wrote the following about his debut on Instagram:
"Last Saturday, right before I hopped on a plane for St. Louis, I drove to my parents and gave my mom a hug. I hugged her because 15 years ago, I told her I was going to work for @wwe and her response was, 'you can be whatever you want to be, as long as it makes you happy'. The next morning, I woke up in a hotel room in St. Louis and as I rolled over towards my night stand, I noticed this book, a gift from my wife, it was a book about figuring out life, written in a way that only my wife knows I'll truly understand. The irony of it, is that @mariakanellis, whether she knows it or not, has been my "figuring out life book". She has been my compass and my rock. These two strong powerful women are my heroes. They are my biggest influence and the reason why I am where I am. I love them more than they will ever know!"
– On this week's SmackDown Live, AJ Styles referred to Kevin Owens as "Ron Burgundy's definition of San Diego" which is a whale's vagina in the movie Anchorman. Owens mentioned the definition on Talking Smack and the producers attempted to censor the phrase "vagina" but were unable to do so successfully.