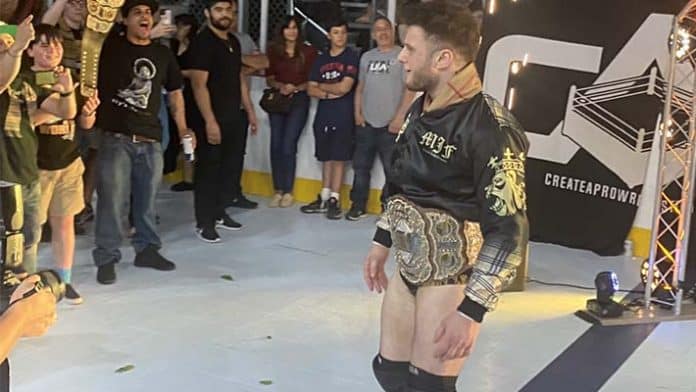 Create A Pro Wrestling "Homecoming" has been sold out for weeks! MJF returned to Create A Pro, where it all started for him.
Leo Sparrow won his match with GKM at ringside, and started talking down to the crowd in the All Sportz in Melville, NY. He told the crowd he was a vegan and that "he was better than you, and you know it!" With that, MJF's music played, and the crowd went crazy. Out came the man himself, MJF!
After the crowd cheered "Welcome back" and "MJF," along with a barrage of insults from MJF to Sparrow, he asked the crowd if they wanted to see him "bash his vegan nuts?" The crowd went crazy and chanted, "Bash his nuts!"
For the first time in years, MJF was in a match in a Create A Pro Wrestling ring. He was clearly the babyface, while Sparrow was the hated heel.
The match definitely was not a squash match, as Sparrow used some dirty tactics to gain some advantages and have some moments in the ring. In the end, MJF pulled out the victory and crushed Sparrow's vegan nuts as promised.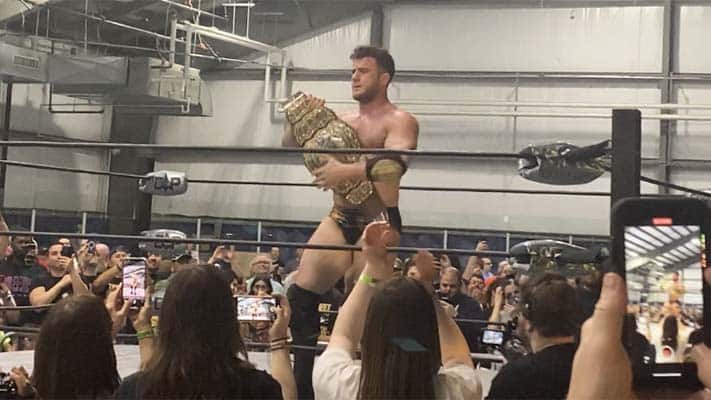 MJF then grabbed the mic to acknowledge the fans, Pat Buck, Brian Myers, & CAP. He said "without Create A Pro Wrestling there would be no MJF!" He also promoted his AEW World Championship Match at Double or Nothing on May 28th.
MJF exited with his AEW Championship and the crowd's roar in what was indeed a memorable "Homecoming"!