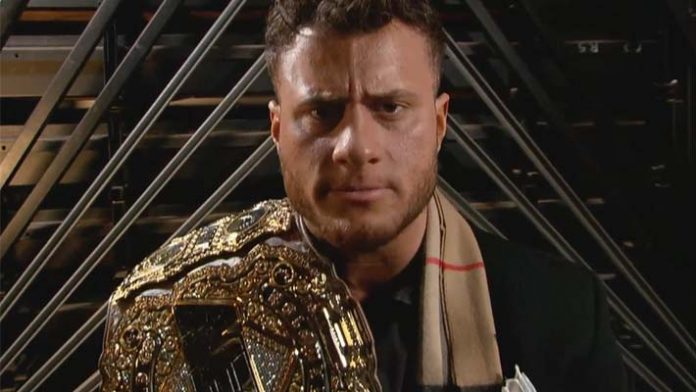 "The Devil" is coming to Monster-Mania Con 55.
On Thursday, a press release was issued announcing the rare non-AEW appearance for Maxwell Jacob Friedman.
Check out the MJF / Monster-Mania Con announcement below.
THE DEVIL IS COMING TO MONSTER-MANIA!
We are VERY excited to announce that MAXWELL JACOB FRIEDMAN, better known to wrestling fans as MJF will be making his FIRST MONSTER-MANIA CON appearance, joining us for our 20th ANNIVERSARY Celebration at MONSTER-MANIA CON 55 in Cherry Hill, NJ the weekend of AUGUST 4-6.
MJF will also be doing a very special IN-MASK photo op, wearing the devil mask that he has used often during his AEW career!
MJF will be appearing SATURDAY ONLY of the show!
Please help us get the word out! Please LIKE and SHARE this announcement.
Wrestling fans are well aware that MJF is currently the reigning AEW WORLD CHAMPION. MJF also holds the AEW Dynamite Diamond Ring, which he has won for four consecutive years. MJF is well known for his aggressive heel persona, largely due to his ability to blur the line of kayfabe, often insulting fans and other non-professional wrestling celebrities.
PLEASE TAKE NOTE: If you plan on meeting MJF make sure you have your big boy pants on!
When making personal appearances, MJF remains totally in character so fans please take heed! Meeting MJF will be a very unique experience but be prepared to be roasted and insulted as he will remain in character when he meets you!
Don't miss your chance to meet MJF at the show!
TICKETS NOW ON SALE:
CHERRY HILL'S MONSTER-MANIA CON 55 TICKETS ARE NOW ON SALE AT:
https://purchase.growtix.com/eh/MONSTER_MANIA_CON_55
PHOTO OPS NOW ON SALE:
CHERRY HILL'S MONSTER-MANIA CON 55 PHOTO OPS ARE NOW ON SALE AT:
Please join us in welcoming MJF to MONSTER-MANIA CON 55 in Cherry Hill, NJ!