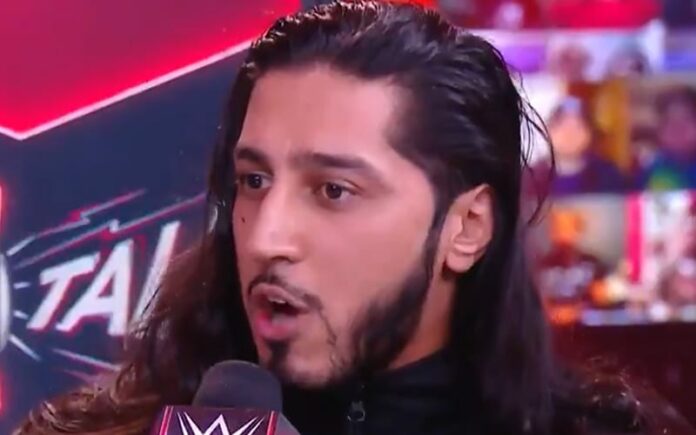 Mustafa Ali recently spoke with William Mullally of Esquire Middle East for an in-depth interview covering all things pro wrestling.
During the discussion, the WWE Superstar spoke about trying to make the most out of every opportunity that the company gives him.
Featured below are some of the highlights.
On trying to make the most out of every opportunity WWE gives him: "Thank you. Yeah, I guess that's my one solace. I always hear the fans saying, like, 'oh, this guy deserves better, you should be presented better'. And at the end of the day, all I ask is that, as long as fans know that anytime I've been given something, I put my heart and soul into it. I'm dedicated, whether I agree with it or not. I'll try to make it work. And I think that's resonated with fans. They know this guy will make anything work."
On how Sami Zayn had a similar early path in WWE and it ended up paying off: "Right, right. And that's the nature of what we do, right? There's ebbs and flows, there's highs and lows, you just kind of ride with it. And the Sami example is great, because I think it was supposed to be a one time on-screen moment was Roman, but the chemistry was there, and it kind of unfolded from there. That's the nature of what we do. There's not five to 10-year plans. this is going to be a you know, it's just kind of roll with the punches. So, you know, if you if you stay ready, you don't have to get ready. If you commit to everything you do, then, you know, hopefully it'll click one day and hopefully it'll click one day for me to."
Check out the complete interview at EsquireMe.com.