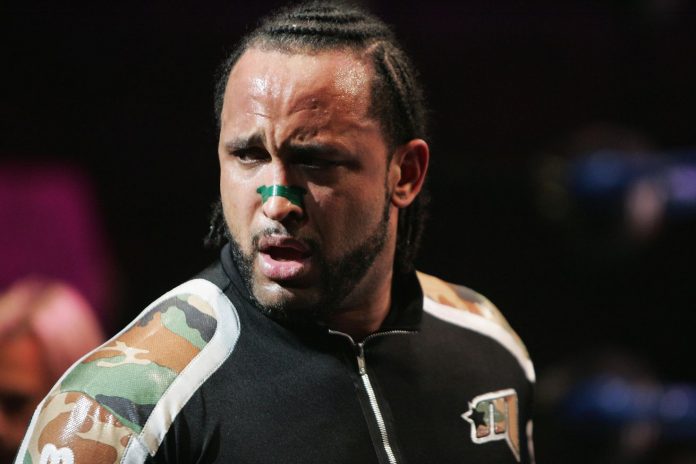 beIN Sports sent out the following:

beIN SPORTS' THE SEAN SALISBURY SHOW TO FEATURE SPECIAL MAJOR LEAGUE WRESTLING: FUSION GUEST, MVP

Sports Talk Show Host to Interview the Miami Native on His Contributions to the Sport and His Lifestyle on and off the Ring

WHAT: Today, Thursday, April 19th, The Sean Salisbury Show will be airing a special episode featuring famed Major League Wrestler, Montel Vontavious Porter, otherwise known as MVP, ahead of the April 20th premier of Major League Wrestling: FUSION on beIN SPORTS.

Born and raised in Miami, MVP is a world-renowned wrestler, having won gold in the United States and Japan for New Japan Pro-Wrestling. Now, he has his sights set on winning gold in Major League Wrestling. Off the ring, MVP is known for his lavish lifestyle, often frequenting Miami's most exclusive nightclubs and spending his days on Ocean Drive. MVP often refers to himself as "half man, half amazing."

When MVP is off the ring, he can be found rolling on the mats as an avid Brazilian jiu-jitsu practitioner or recording in the studio. He also has his own podcast, the VIP Lounge, on the MLW Radio Network. Today, viewers can watch MVP on "The Sean Salisbury Show" at 5:30 PM ET / 2:30 PM PT.

WHERE: Watch special episodes of "The Sean Salisbury Show" on beIN SPORTS.