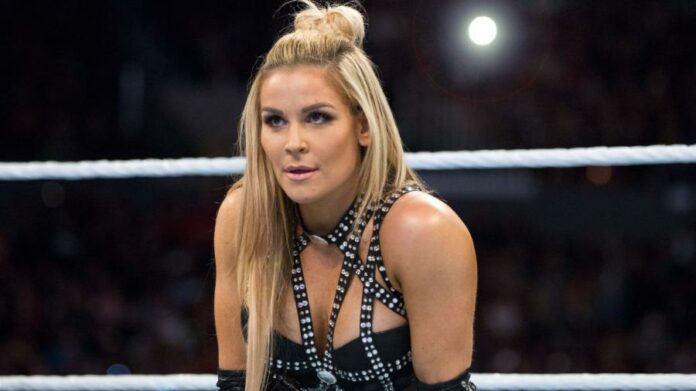 SmackDown Women's Champion Natalya spoke with Muscle & Fitness to promote tonight's Total Divas season 7 premiere on the E! network. The full interview is at this link and below are highlights:
Carmella, Nia Jax and RAW Women's Champion Alexa Bliss joining the Total Divas cast:
I feel great about them coming on the show. I really enjoy having cast members come on because I think with the talent roster being as deep as it is—especially with women being at the forefront right now in the WWE and really, really taking center stage, which is really evident on Raw and Smackdown and I see it having just [seen] the Mae Young Classic that happened last week at Full Sail—it's very, very evident that people want to see more women. So every season when we get a new cast member—and this season we have three new cast members—it's fun. It's exciting. It always shakes things up.
There's a little bit more drama. That's for sure. But it's just fun to interact and to get to know the girls, and for the whole world to get to know them with us on camera. I actually didn't really know Nia Jax. I started to get to film with her and stuff, but I actually got to know her when we were filming Total Divas. She was never on Smackdown, so it was a cool chance for me to get to know her as well.
How she thinks she's changed as a Superstar since she started with WWE a decade ago:
For me, I've changed a lot. I've grown a lot as a superstar. I truly believe that, especially watching myself back on the first season of Total Divas, and now that we're going into Season 7 I could really see the change on TV. I'm really proud of how far I've come and that I've never given up even when it felt like, "Gosh, maybe I should throw in the towel," or "Ah, I'm sick of fighting or I'm sick of going into battle." It's a great feeling to know I'm still here. I'm still making a difference in our division. I'm making a huge difference in our division competing in monumental history-making matches.
When I look back at my career I think I'm so lucky to have done all these incredible things, and then there's even more incredible things coming up. And I watched the Mae Young Classic last week at Full Sail, and that's a tournament that will be airing later this summer on the WWE Network. That was so inspiring because I left that tournament going, "Gosh, I feel more inspired than ever!" Just when you thought that you've done it all, there's 32 more girls that I want to wrestle, and I want to compete against. I want to prove that I'm the best.
How much she loves cats:
I love cats. [Pauses.] I'll tell you one thing: In WWE, there are dog people and there are cat people. They're living two very different, very separate lives. Cesaro, he's a cat person. Tyson Kidd, he's a cat person. Natalya, I'm a cat person. But then you have dog people. Dog people like Kofi Kingston. Dog people like Bayley. Dog people like Becky Lynch. That's all I'm going to say. [Laughs]