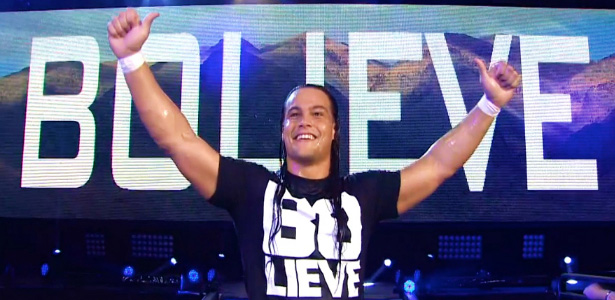 As PWMania.com reported, there was an incident with Bo Dallas at the Dallas Fort Worth airport this past Friday. New details has been revealed regarding the altercation leading authorities to eject the former NXT Champion from his aircraft.
Steve Bell, who hosts The Late Shift podcast and revealed the news of Dallas' incident said that his wife was actually the person at the airport and called him to say that several wrestlers including Roman Reigns, Rusev, Charlotte, Dallas and Bayley were at the airport. She said that Charlotte, Dallas and one of the Usos were at a restaurant in the airport and had been there a few hours because their flight was delayed. He said that while he was talking to his wife, he could hear Dallas singing a song from The Lion King as they were all leaving the restaurant to board their plan.
Bell said that while his wife wasn't on the same plane as the WWE Superstars, she saw Dallas being escorted off the plan by the pilot and that a flight attendant told him he couldn't board because of his condition. Dallas told the pilot and gate attendants to "f**k themselves" before walking off.
Regarding Seth Rollins being a "d**k," it was based on what Bell's wife overheard gate agents saying about him.
Police arrived on the scene, and arrested Dallas.
Bo did not work WWE's live event Saturday night in Puebla as previously scheduled.