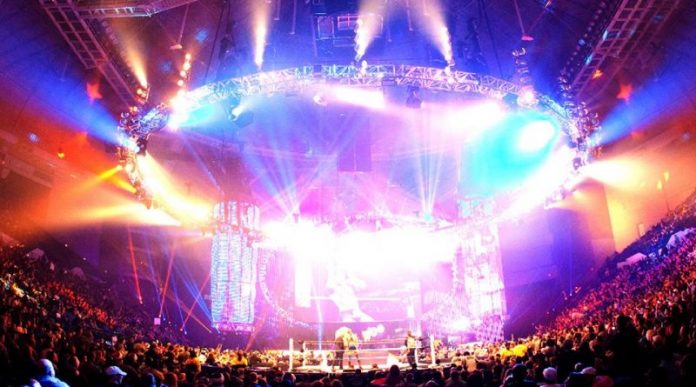 The past few years have seen an explosion in online gaming and gambling, thanks in large part to improved mobile phone technology. What was once an industry dominated by laptop and computer users has now exploded into the mobile phone market.
Online gambling, in particular, is an industry that has seen a marked increase in revenue since 2015. With an annual growth of around 8.7%, it is now projected to reach a $100 billion valuation by 2025. It is estimated that around one-third of all gambling now takes place online, account for almost half a billion players worldwide.
Global reach
The growth has resulted in several new trends, from stricter government regulations to improved security and more advanced technology. One of the driving factors behind the success of online gambling is the ability to operate a company from anywhere in the world. 
Nowadays, players from almost anywhere in the world can find a casino that will support them. Whether you're looking for online slot sites for Kiwi players or mobile casinos for U.S. players, there are hundreds of online platforms to suit your needs.
Payment restrictions
This has resulted in some governments calling for tighter internet regulations to stem the flow of cash abroad. In the United Kingdom, new legislation has come into effect that stops all casinos, both online and land-based, from accepting credit cards. Several other countries, like Spain, have followed suit.
While the regulations are aimed at helping to reduce debt amongst problem gamblers, they have made it difficult for some online casinos to maintain a steady business. While many accept alternative payment methods like Paypal or Bitcoin, less tech-savvy customers find these methods difficult to use.
Lower entry costs
The emergence of a younger generation of tech-savvy computer users has helped drive the online gambling revolution. Unlike physical casinos that require expensive equipment, multiple licenses, and several staff members, online casinos cost very little to set up. With just a few thousand dollars and a bit of computer knowledge, a single user can get an entire online casino up and running from almost anywhere in the world.
Almost all online casinos now use third-party software that can be leased monthly at low cost and requires only basic computer knowledge to install. Then it's just a matter of setting up payment methods and hosting the casino in a country with relaxed gambling laws.
Stronger trust and security
As the online gambling market has grown it has naturally attracted the attention of cybercriminals. The simplicity of setting up an online casino makes it all too easy for criminals to run a fraudulent website and steal customer funds.
New technology trends like blockchain have attempted to address these problems by offering secure, transparent methods of completing online transactions. In practice, blockchain makes it impossible for a casino operator to fake random numbers or tip the odds in its favor.  However, the technology is still in development and most casinos are yet to adopt it. While many offer secure and encrypted channels for safe data transfer, it is often up to the player to choose whether they can trust an online casino or not.
Many technological developments in online gambling seem to be designed to circumnavigate government restrictions, in a constant cat-and-mouse game to see who comes out on top. One thing is for sure: with an explosive growth rate and a seemingly endless supply of players, online gambling is here to stay.