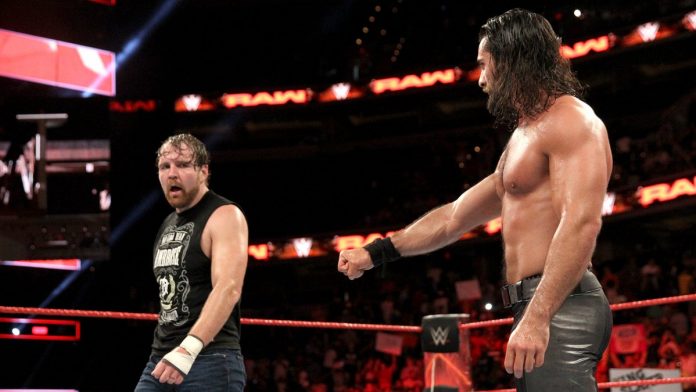 – Above is alternate footage from the reunion between Seth Rollins and Dean Ambrose on Monday's RAW. As noted, Ambrose and Rollins will face RAW Tag Team Champions Cesaro and Sheamus at SummerSlam on Sunday.
– Cedric Alexander turns 28 years old today. Today would have been the 71st birthday for wrestling legend Dick Murdoch and the 88th birthday for WWE Hall of Famer Fritz Von Erich.
– WWE issued the following today:
WWE® Reaches Broadcast Agreement with Nine Network

08/16/2017 – SYDNEY & STAMFORD, Conn.– WWE (NYSE: WWE) today announced it has reached a new agreement with Nine Network to broadcast weekly one-hour versions of WWE's flagship programs Raw® and SmackDown® in Australia on Nine Network channel 9Go!. Starting this week, 9Go! will televise a one-hour edition of Raw on Thursdays at 11 p.m. and a one-hour edition of SmackDown on Fridays immediately following the conclusion of 9Go!'s Friday Night Movie.

"We are thrilled to add another best-in-class TV partner to our roster in Australia to deliver content to our fans," said Michelle Wilson, WWE Chief Revenue & Marketing Officer. "Our partnership with Nine Network enables us to expand our reach in Australia and complements our live programming in the region."

In addition to this new agreement with Nine Network, WWE recently announced it will extend its partnership with Foxtel to broadcast WWE programming live in Australia. Foxtel's FOX8 televises Raw live on Tuesdays from 10 a.m. to 1 p.m. and SmackDown live on Wednesdays from 10 a.m. to 12 noon.