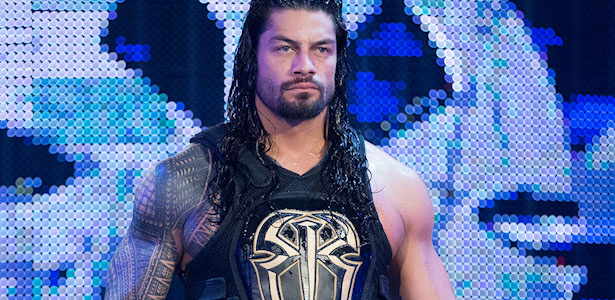 – Regarding Roman Reigns having internal bleeding at the WWE Payback PPV, Dave Meltzer of F4WOnline.com reports that this was the first time in a long time that WWE purposely did an angle involving blood. While Brock Lesnar has busted people open on several occasions, those instances were considered "accidental" since Lesnar was busting people open "the hard way" instead of with a blade or blood capsules.
– On his recent podcast, Steve Austin gave high praise to the House of Horrors match at WWE Payback. Here is what he said:
"I watched this as a fan and when I watch these guys start to scrap inside the house, I thought it was shot really well. I thought it was edited really well. The music, the score, was almost cinematic, the guys working in the house, they did everything that they could, it was shot as well as it could be shot. I thought it was executed damn near to perfection."
Click here for the podcast.
– Speaking of the House of Horrors match, former WWE creative team member Court Bauer wrote that the match was the brainchild of Michael Hayes:
"This is a Michael Hayes dream match. He's been trying to do this match for almost two decades and, lo and behold, I think 'Freebird' finally got Vince to sign off on it in 2017."