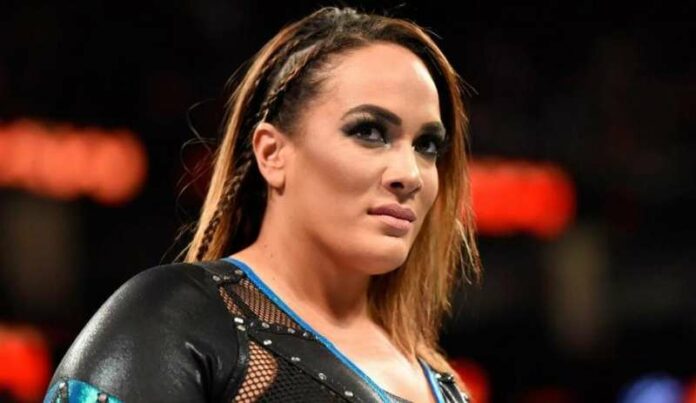 – During an interview answering fan questions with the Australian television channel 9Go!, Nia Jax was asked to reveal the craziest thing to happen to her while on the road. Jax said she thought she was going to die when she let her travel partner Alexa Bliss drive one time. She also says that Bliss is actually 4'11" (not 5'1″ as she is billed by WWE).
"I guess I'm not too crazy on the road, I'm really like a freak- I always have to be driving," Jax said. "I don't ever let Alexa [Bliss] drive because she's like 4'11" and she can't reach the pedals. And I swear, I let her drive one time and I thought I was going to die because she couldn't reach the pedals and then she kept looking at her phone. I had the biggest anxiety attack, so I told her to pull over."
Jax also answered questions on how she got into wrestling, advice from The Rock, and her greatest opponent.
We took your questions to @WWE superstar @NiaJaxWWE and her answers don't disappoint! ? We'll have more exclusive Q&As from The Miz, Finn Balor and Alexa Bliss online soon ? #9WWE pic.twitter.com/gM0ugueXsg

— 9Go! (@9Go) November 23, 2017
Had fun with the @9Go fam answering questions! Yes @AlexaBliss_WWE is 4'11 ? don't let her fool you, the hair gives her another inch https://t.co/7pOWM1GNAF

— Nia Jax (@NiaJaxWWE) November 23, 2017
– In this video, WWE celebrates Paige's return by counting down her 10 greatest moments.
– In the latest edition of WWE Unboxed, Zack Ryder looks Playmates Toys new line of mash-up action figures featuring Teenage Mutant Ninja Turtles dressed as Ghostbusters.