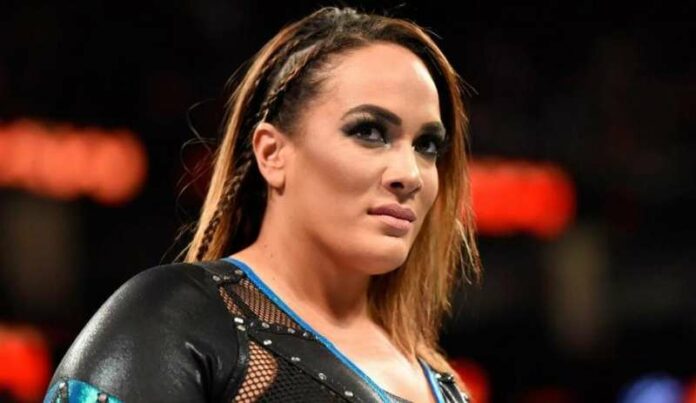 While speaking to Lilian Garcia on the former WWE ring announcer's Chasing Glory podcast, Nia Jax revealed she was in an abusive relationship for over 10 years.
During the interview, Jax mentioned having only one real relationship in her life, who was a boyfriend similar to her dad.
Jax told Garcia, "I've only been in like one real relationship in my life, and it really sort of ended when I got this job … and it was similar to what I grew up with … my mom saw it coming and she kept trying and trying to pull me away."
Garcia then asked Jax if she still feels scars from the relationship.
"I don't think they ever leave … the first time somebody puts their hands on you in a violent manner or hits you in the face and you have to deal with lying to your family about it, you know, my brothers, they might find out now. I don't think the ever knew why I came home with a fat lip, or like why my neck was all red."
Her relationship with the boyfriend ended after she got hired by WWE [in 2014]. She feels that wrestling saved her from that relationship because she was in a consistent cycle of abuse before it.
It's also worth noting that Jax got emotional talking about this.
Jax made note of her personal life these days, saying she doesn't go out often and keeps her family and friends very close to her. She also doesn't like dating because it's hard for her to trust men. However, she wants to eventually get to a point where she can trust men again and be able to date.
You can listen to Jax share her emotional story below.
In this episode of Chasing Glory with Lilian Garcia, Jax also discussed being inspired by her cousin Dwayne "The Rock" Johnson at Wrestlemania 28, never before heard stories between the two of them, her path to WWE, her career as a plus-size model, her experience on Total Divas, her best friend Alexa Bliss, and more. You can listen to the episode on PodcastOne, or on iTunes.