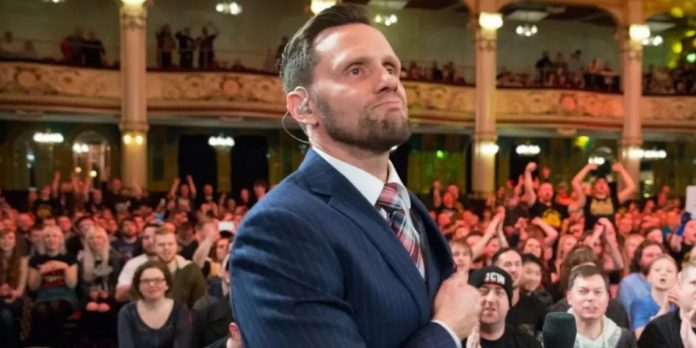 Nigel McGuinness recently appeared as a guest on the "Into The Looking Glass, Darkly" podcast for an interview.
During the discussion, the former WWE NXT and NXT UK commentator spoke about his in-ring retirement tour and the self-produced documentary "The Last of McGuinness," that covered it.
Featured below are some of the highlights from the interview.
On how he got inspired to film a documentary about the end of his wrestling career thanks to Colt Cabana: "I did it all myself ('The Last of McGuinness' documentary). I was inspired by Colt Cabana actually. He had done that Wrestling Road Diaries, which you should go out of your way to see as well. I think there's a second one of those as well somewhere around there and I didn't know what to do. Things hadn't gone well at TNA and I was pretty much done with everything and I said to him, 'What do you do?' He said, 'Get a camera. Just starting shooting something and putting something together' and with that impetus, one of my good friends, Trevor, bought a video camera for me from Best Buy and that's it and I just did it."
On booking his retirement tour and shooting the footage: "Booked a retirement tour and filmed it, shot it, taught myself how to edit it and put it up on Kickstarter and that was what made it happen actually. It was the support of fans coming to my aid and obviously, some of my friends in the wrestling business pushing it on social media and God, that would have been 2011 so very different time in terms of the internet and social media. Kickstarter."
Check out the complete Nigel McGuinness interview by visiting Apple.com. H/T to POST Wrestling for transcribing the above quotes.